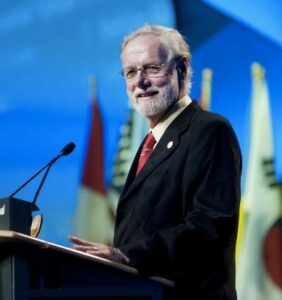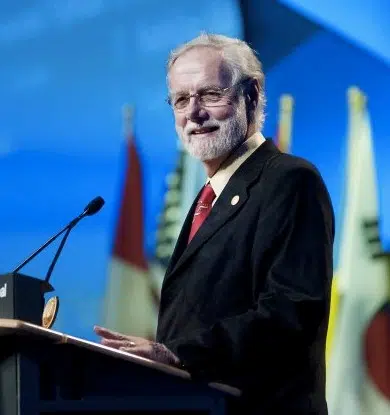 Under the guidance of world-renowned geneticist Ronald W. Davis, PhD, Open Medicine Foundation has brought in top experts from a variety of fields for a bold and new collaborative research project. Our ultimate goal is unlocking the mystery of Myalgic Encephalomyelitis / Chronic Fatigue Syndrome (ME/CFS) and ending the suffering caused by the disease.
The project's first study is the ME/CFS Severely ill Big Data Study that is designed to find a clinically useful diagnostic biomarker.
"Almost all scientists do things that are easy," said Dr. Davis, the ME/CFS Scientific Advisory Board director. "That's why no one has done this study before."
Why we expect this project will be successful
The End ME/CFS Project is modeled after two former success stories: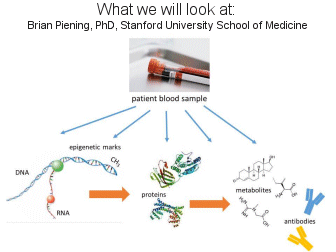 The Human Genome Project, launched by James D. Watson, PhD;
The Consortium on Inflammation and Host Response to Injury in Humans, led by Ronald G. Tompkins, MD, ScD, who is on our ME/CFS Scientific Advisory Board.
We expect the studies will increase understanding of the disease at a molecular level and find diagnostic markers, effective treatments, and a cure. These discoveries may also reveal effective prevention strategies. Basic research will be conducted in the best scientific laboratories. ME/CFS clinicians will provide their intimate knowledge of the disease and conduct any clinical trials. We will work together until answers are found.
World-renowned scientists
Our End ME/CFS Project will create a large consortium of scientists and clinicians with expertise in ME/CFS, as well as top-notch experts in medicine, genetics, biochemistry, immunology, infectious disease, neurophysiology, bioinformatics, and statistics. Some of them have already contributed to ME/CFS research, but others are new to the field starting with this project. Their success, connections, and experience in other innovative research will bring an extra benefit to the ME/CFS field.
Leading the group is Ronald W. Davis, PhD, a geneticist of world-renown. Three Nobel Laureates and other highly accomplished scientists are members of our ME/CFS Scientific Advisory Board, which determines what studies are conducted in this project.
Producing a breakthrough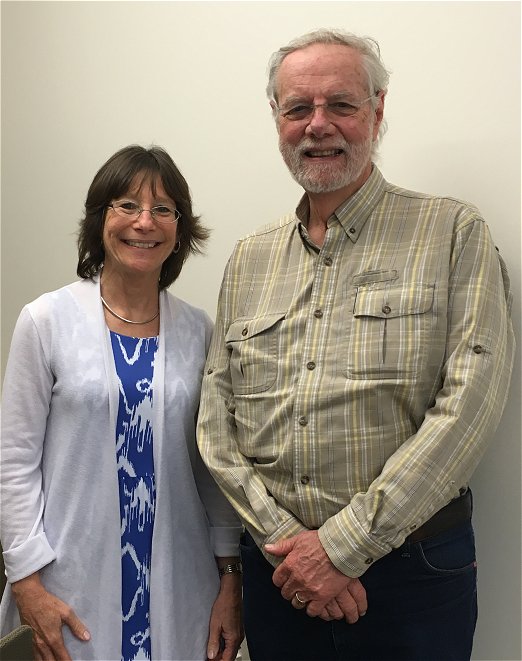 The End ME/CFS Project was founded on the idea that a comprehensive, interdisciplinary effort is needed to produce breakthroughs in our understanding of ME/CFS and related chronic complex diseases (sometimes referred to as neuro-immune diseases). Our goal is to connect the best experts, from both inside and outside the field, through openness and information sharing.
Linda Tannenbaum, Open Medicine Foundation's CEO/President, and Ronald W. Davis, PhD, also want to find answers as quickly as possible because they each have a daughter and a son, respectively, suffering from ME/CFS. Personal dedication can be a powerful force for making breakthroughs in this difficult-to-understand disease.
The ME/CFS Scientific Advisory Board, under the guidance of Dr. Davis, is leading the consortium in a collaborative manner to do strategic research as fast as possible in the least expensive and most systematic manner.
Millions needed annually
Open Medicine Foundation has set a goal of $10+ million per year for the "End ME/CFS" project. Funding for this project will be from grants and donations. To join in this campaign to End ME/CFS, make a donation and ask your friends, your family, and your peers to donate to this ground-breaking project that will be a catalyst to the understanding of all chronic complex diseases.
Be part of this historic effort to unlock the mystery, find a cure, and share the hope of millions of patients worldwide!
Donate

The End ME/CFS Project in the News: