Foundation Board of Directors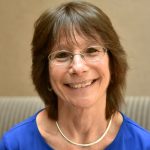 Linda Tannenbaum is the Founder and CEO/President of Open Medicine Foundation. Linda founded OMF after her 16-year-old daughter came down with sudden onset ME/CFS in 2006. She was told there was no diagnostic test or treatment for the devastating disease that was preventing her daughter from leaving her bed and living her life.
After researching options, Linda realized that open, global collaborative research into the disease was terribly lacking, as was the funding of research, so she established OMF in 2012 to fundraise and facilitate large-scale research in search of diagnostic tools, treatments, and ultimately prevention for ME/CFS and related chronic complex diseases.
Linda is a clinical laboratory scientist with a degree in bacteriology from UCLA. She ran and was part-owner of a clinical laboratory for over 20 years. Her passion today is finding a cure for these chronic complex diseases — giving the millions suffering their lives back —  and improving clinical care for patients.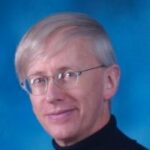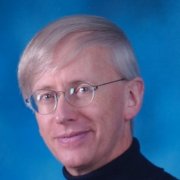 R.P. Channing Rodgers is currently a professor at UCSF with a focus on informatics research and training.
Previously, he was a clinical officer at the FDA in the office of Orphan Product Development, where he leveraged informatics to identify overlooked therapies for rare diseases, created a network-based course for small clinical trials, and reviewed grant and orphan drug applications.
Dr. Rodgers joined the FDA from the NIH, where he had the distinction of being the first physician to actively develop biomedical applications for the Web. At the NIH, he was the founding chair of the National Science Foundation's Web Consortium, and he co-created the first large catalogued image archive for the Web and devised and directed an Internet-based multimedia course: "The Science of Small Clinical Trials."
Dr. Rodgers received training at Harvard College and the University of Utah College of Medicine. He received postdoctoral training at the University of London, NCI's Laboratory of Theoretical Biology, and the International Institute of Cellular and Molecular Pathology (Brussels). He completed training in Clinical Pathology within the Department of Laboratory Medicine in the School of Medicine at the University of California, San Francisco. Dr. Rodgers has published extensively and was formerly the editor-in-chief of the journal Computers in Biology and Medicine.