Dr. Ron Davis, Director of our Open Medicine Foundation Scientific Advisory Board, brought together world-renowned researchers with a track record of innovation and success to take on the End ME/CFS Project. As part of this board, they are now contributing their time, experience, connections, and brilliant minds to ending ME/CFS and the suffering it causes. At their first meeting in October, 2014, the board determined that finding a diagnostic biomarker by studying the severely ill patients will be the most productive first step. In May, 2015, we announced the ME/CFS Severely ill Big Data Study. We invite you to learn more about our esteemed ME/CFS Scientific Advisory Board members, which includes three Nobel Laureates and six National Academy of Sciences Members:
Ronald W. Davis, PhD, Director
Dr. Davis' history of interdisciplinary work, technology development, and attacking previously unsolvable biological problems (both in genetics and traumatology) makes him the ideal scientist to lead a collaborative consortium to solve the mystery of ME/CFS. Additionally, he brings a strong passion to this cause in hopes of finding a cure for his son, who suffers from a severe case.
Dr. Davis is a professor of Biochemistry and Genetics at Stanford University School of Medicine, and he is the director of the Stanford Genome Technology Center. Dr. Davis holds a PhD in chemistry from Caltech. He is a member of the National Academy of Sciences.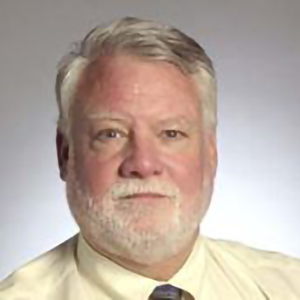 David S. Bell, MD
Dr. Bell is a widely respected clinician (now retired) who cared for ME/CFS patients in one of the well-known cluster outbreaks in the mid-1980s. Through his practice in Lyndonville, New York, he particularly gained insights into pediatric cases and the course of the disease over many years. His name appears on articles and research studies about ME/CFS immune dysfunction, autonomic dysfunctions, blood vessel abnormalities, difference between ME/CFS and depression, and a longitudinal study of his patients. He is also one of the authors of a 2008 pediatric case definition for ME/CFS.
Dr. Bell received his college degree from Harvard University and his medical doctorate degree from Boston University. His 1995 book, "The Doctor's Guide to Chronic Fatigue Syndrome," includes a disability scale measurement tool that is still used today. He has appeared as an expert in documentaries and news media reports about the disease. In 2003, Dr. Bell served as the chairman of the US Chronic Fatigue Syndrome Advisory Committee. In 2011, he also served on the board of the International Association of CFS/ME.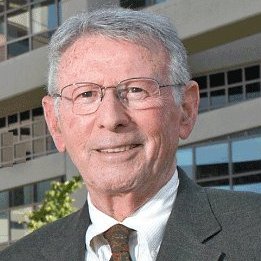 Paul Berg, PhD
Dr. Berg is an expert on the chemical processes involved in cellular metabolism. He is noted for being one of the first scientists to show folic acid and B12 are needed for healthy energy production. He is considered one of the fathers of modern genetic engineering. He now pursues public health policy in relation to biomedical research and is writing a book.
Dr. Berg is a Nobel Laureate in the Chemistry category. He was honored with the National Medal of Science in 1983 and the National Library of Medicine Medal in 1986. He is a professor emeritus of Stanford University. Dr. Berg holds a PhD in biochemistry from Case Western Reserve University. He is a member of the National Academy of Sciences.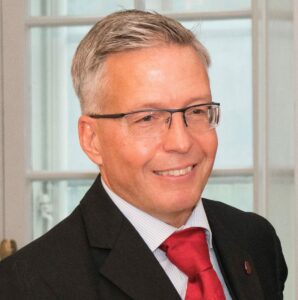 Jonas Bergquist, MD, PhD
Dr. Bergquist is a Full Chair Professor in Analytical Chemistry and Neurochemistry in the Department of Chemistry at Uppsala University, Sweden, Adjunct Professor in Pathology at the University of Utah School of Medicine, and Distinguished Professor in Precision Medicine at Binzhou Medical University in Yantai, China.
His group develops tools for screening and discovery of biomarkers in different diseases. Dr. Bergquist studies numerous conditions, including neurodegenerative disorders. His research into ME/CS is focused on characterizing the neuroimmunological aspects of the disease using proteomics and metabolomics, with a special interest in cerebrospinal fluid studies and autoantibodies.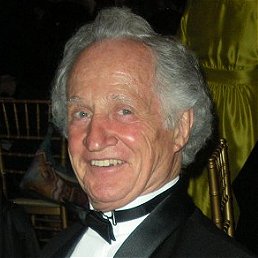 Mario R. Capecchi, PhD
Dr. Capecchi is an expert on human genetics, with a focus on the interaction of immune cells in the brain. His current research involves investigating the molecular genetic causes underlying human disorders involving the immune system and the brain. His expertise and insights in this area will be essential in understanding ME/CFS.
Dr. Capechhi is a Nobel Laureate in the Physiology or Medicine category. He is the distinguished professor of Human Genetics at University of Utah School of Medicine. Dr. Capecchi holds a PhD in biophysics from Harvard University. He is a member of the National Academy of Sciences.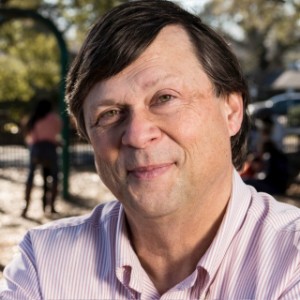 Mark M. Davis, PhD
As a world-famous immunologist, Dr. Davis' focus is to develop a broad understanding of the human immune system, particularly what a healthy immune system looks like. The immune system is clearly involved in ME/CFS, and Dr. Davis will be invaluable on the Advisory Board.
Dr. Davis is a professor of Microbiology and Immunology at Stanford University School of Medicine and director of the Stanford Institute for Immunity, Transplantation and Infection. Dr. Davis holds a PhD in Molecular Biology from Caltech. He is a member of the National Academy of Sciences.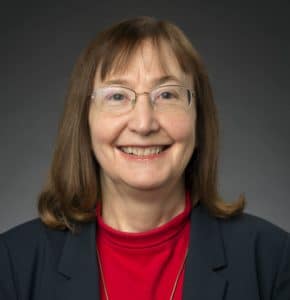 Maureen Hanson, PhD
Dr. Hanson has conducted groundbreaking molecular analysis of many facets of ME/CFS. She analyzes her data with sophistication and insight. It's exciting to have such an accomplished top-notch scientist working on this disease.
Dr. Hanson is the Liberty Hyde Bailey Professor in the Department of Molecular Biology and Genetics at Cornell University. She previously was on the Biology faculty at the University of Virginia, Charlottesville. She holds a Ph.D. in Cell and Molecular Biology from Harvard University.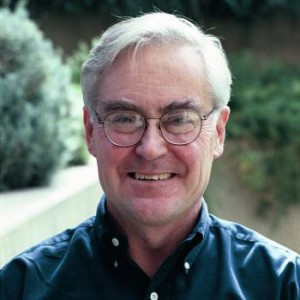 H. Craig Heller, PhD
Dr. Heller has a wide breadth of knowledge of biology. He conducts extensive research in exercise physiology, including examining fatigue in athletes. Dr. Heller has developed an instrument that allows increased exercise without fatigue. Having someone who understands fatigue and the normal response to exercise is essential for understanding how it goes wrong in ME/CFS.
Dr. Heller is professor of Biology at Stanford University. He holds a PhD in biology from Yale University and is a physiologist and biologist at Stanford.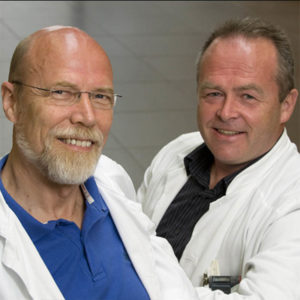 Øystein Fluge, MD, PhD & Olav Mella, MD, PhD
Drs. Fluge and Mella have been courageous in pursuing their observations on the effects of rituximab on ME/CFS patients when that issue was not the planned focus of their investigation. They have continued to follow where the data lead them into cellular and molecular analyses. This kind of excellent, open-minded science is just what we need in our quest for an end to ME/CFS.
Dr. Fluge is the Senior Consultant supervising the ME/CFS research group at the Department of Oncology and Medical Physics at the University of Bergen, Haukeland University Hospital, Bergen, Norway. Dr. Mella is an adjunct professor working in the same group. They work together on the Norwegian Rituximab and cyclophosphamide trials with ME/CFS patients.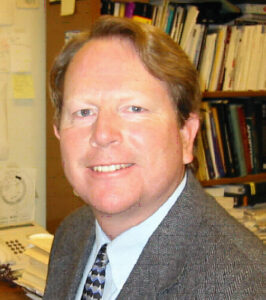 Robert K. Naviaux, MD, PhD
Dr. Naviaux is internationally known for his expertise in human genetics, inborn errors of metabolism, metabolomics, and mitochondrial diseases. He discovered the cause and created the diagnostic test for Alpers syndrome, a classical form of mitochondrial disease. He has expertise in virology and molecular and cellular biology. Dr. Naviaux also works in oceanographic ecosystems research and is the director of the first FDA-approved clinical trial to study suramin as a treatment for autism. He was trained at the NIH in tumor immunology and natural killer cell biology, and he trained at the Salk Institute in virology and gene therapy.
Dr. Naviaux runs the Robert Naviaux Laboratory at UC San Diego, which is doing genetic research into mitochondrial dysfunctions. He is founder and co-director of the Mitochondrial and Metabolic Disease Center at UCSD, the co-founder and a former president of the Mitochondrial Medicine Society, and a founding associate editor of the journal Mitochondrion. He studied biochemistry at Georg-August University in Göttingen, Germany.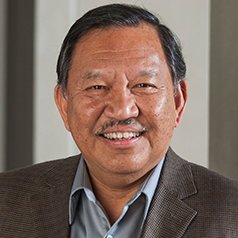 Baldomero M. Olivera, PhD
Through his studies in neurobiology and cone snails, Dr. Olivera has been able to develop a number of pain drugs, one of which is a thousand times more effective than morphine. Dr. Olivera is an expert on conotoxins that can modulate nerve function. He believes the future of neuroscience depends on collaboration across disciplines. Dr. Olivera brings to OMF his expertise in neurobiology and developing drugs for intervening in neurological processes, as well as his extraordinary creativity and thoughtful approach to scientific problems.
Dr. Olivera is a professor of Biology at the University of Utah and is a lead scientist in the research of cone snail toxins. He holds a PhD in biophysical chemistry from Caltech. He is a member of the National Academy of Sciences.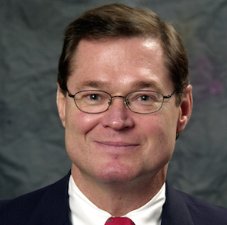 Ronald G. Tompkins, MD, ScD
Dr. Tompkins has a very broad knowledge of trauma and metabolism. He ran the large NIH-funded Glue Grant for Inflammation and Host Response to Injury in Humans, a large-scale collaborative research program that generated and analyzed likely the largest data set ever collected on humans. There seems to be a relationship between trauma and ME/CFS, possibly being triggered by or putting the body into a constant state of trauma. Dr. Tompkins is skilled at getting a diverse group of scientists and doctors to collaborate. Having him on the Advisory Board is instrumental to successfully managing such a big project.
Dr. Tompkins is a professor of Surgery at the Harvard Medical School. He is also chief of Trauma, Burns and Surgical Critical Care Service at the Massachusetts General Hospital and chief of staff at the Shriners Hospitals for Children in Boston. Dr. Tompkins is a leading trauma and burn physician and trauma specialist at the Massachusetts General Hospital.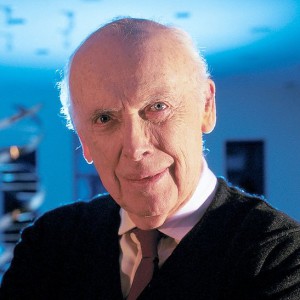 James D. Watson, PhD
Dr. Watson served as director of the Human Genome Project from 1990 till 1992. Under his leadership the project was highly successful and came in under budget and ahead of schedule. Dr. Watson has written three widely used textbooks. He is a leader in complex scientific problem solving and has a track record of successful fundraising in both public and private sectors. Dr. Watson has a great ability for seeing the big picture and has the knowledge, connections, and experience to help set up an effective project.
Dr. Watson is a Nobel Laureate in the Physiology or Medicine category. He is chancellor of Cold Spring Harbor Laboratories. Dr. Watson has a PhD in zoology and is a member of the National Academy of Sciences.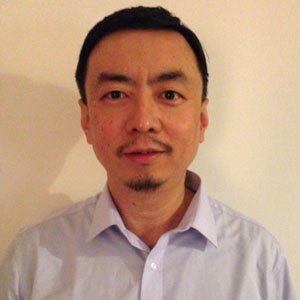 Wenzhong Xiao, PhD
As a world expert in computational genomics, Dr. Xiao develops bioinformatic and statistical tools for use in understanding human diseases, especially in studies of immuno-metabolic response. He focuses on integrative analysis and interpretation of multi-dimensional molecular, cellular, and clinical data of many types of patients, including those with ME/CFS. Dr. Xiao's expertise will be essential for the interpretation of the massive data sets that will be collected in this project.
Dr. Xiao is assistant professor of Bioinformatics at Harvard Medical School and director of the Inflammation & Metabolism Computational Center at Massachusetts General Hospital. He also leads a Computational Genomics Group at Stanford Genome Technology Center. He holds a doctorate degree in chemistry and structural biology from University of California at Berkeley and a master's degree in statistics.