Up to 91% of people with ME/CFS (Myalgic Encephalomyelitis / Chronic Fatigue Syndrome) have not been diagnosed. These people are not receiving appropriate treatments or healthcare advice. If you feel tired often, how would you know if you have this disease?
If you feel tired often, how would you know if you have this disease?
What are the symptoms of ME/CFS?
How is ME/CFS different from similar diseases?
How does ME/CFS start?
How is ME/CFS treated?
What are the symptoms of ME/CFS?
Myalgic Encephalomyelitis, also known as "Chronic Fatigue Syndrome," or "ME/CFS," or even a proposed new label, "systemic exertion intolerance disease," includes:
DEBILITATING FATIGUE THAT IS CONSTANT OR RECURRING

This is not tired because you've had a long day. It's fatigue like you have the flu or like you are on chemotherapy. It can force the person to bed. Some describe it like having concrete in your body or like having "a dead battery."

NON-RESTORING SLEEP

Sleep problems. After a full night of sleep, patients may not feel that they have slept at all or that they have a hangover. Some may have problems falling asleep or staying asleep. Some take more time to transition from sleeping to awake activity.

TROUBLE WITH THINKING ABILITIES

This could include the inability to think quickly, remember things, focusing, processing new information quickly, and sometimes what is described as "brain fog." It could include the inability to do math or difficulty multitasking. Forgetting words or getting your "wires crossed" is also commonly reported in those with ME/CFS.

ORTHOSTATIC INTOLERANCE

Worsening of symptoms while standing or sitting upright. People with ME/CFS may be lightheaded, dizzy, weak, or faint while standing or sitting up. They may have vision changes, such as blurring or seeing spots.

OTHER SYMPTOMS

Some patients experience include muscle pain, sore throats, swollen lymph nodes, sound and light sensitivity, cold or heat sensitivity, headaches, easily bruising, and vertigo. In all, about 60 different symptoms can occur with the disease, and each patient's symptom profile may be different.
ME/CFS and children
The presentation and course of the disease is often different in children. Dr. David S. Bell, a member of our ME/CFS Scientific Advisory Board, provided us with an in-depth description of pediatric ME/CFS.
How can ME/CFS be distinguished from other similar diseases?
One symptom or timing of symptoms has been described as the distinguishing hallmark of the disease. Referred to as "post-exertional malaise," ME/CFS patients with mild or moderate cases may have brief periods without noticeable fatigue or other symptoms. But it doesn't last long. Then within hours or a few days of the activity, the patient experiences a "crash" of feeling sick, so sick they can't function. It may last hours, days, or weeks. Depending on how bad the episode is, the "crash" symptoms may include hoarse voice, debilitating fatigue, mental fog, body aches, headache, hot and cold flashes, nausea, and vomiting.
In these cases, some patients find they can start off at work feeling pretty good on Monday because they rested over the weekend. Then they find that by Tuesday afternoon or Wednesday, they are struggling to finish the workday. In addition to mental or physical activity, other triggers for a "crash" include infections, surgery, an accident, or stress.
Severe cases, about 25 percent of the estimated 836,000 to 2.5 million Americans with the disease, struggle to take care of their daily needs, such as changing clothes and preparing a meal. And some of those are totally bed-bound and too weak to feed themselves or even talk.
Autism Spectrum Disorder is not ME/CFS but some strong similarities exist. Learn more.
How does it start?
The disease can be triggered by many things including an infection or series of infections, surgery, another illness, an injury, or any other physical or environmental stressor. It may come on gradually or suddenly. Commonly, people with the disease say they feel they caught a flu, but it never went away. Some report the symptoms starting one day without any apparent trigger.
What should I do if I think I might have ME/CFS?
If you suspect you have this disease, consult your doctor. The doctor may want to rule out other diseases that share many of the same symptoms. Many people with ME/CFS have multiple conditions.
It might be helpful to print out and give your doctor a copy of the ME/CFS Key Facts handout by the Institute of Medicine of the National Academies.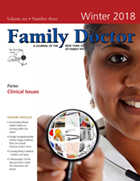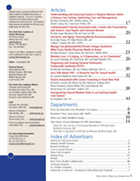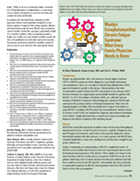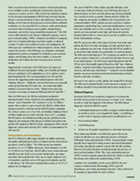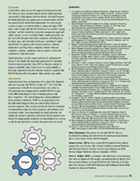 A resource to share with your physician: Myalgic Encephalomyelitis/ Chronic Fatigue Syndrome: What Every Family Physician Needs to Know.
What causes the symptoms?
At this time, the cause of ME/CFS is not fully understood.
The End ME/CFS Project is currently conducting the ME/CFS Severely ill Big Data Study with the goal of finding sensitive and distinctive molecular biomarker(s).
How is it treated?
At this time, there are no FDA approved treatments available for ME/CFS, therefore treatment is focused on relieving symptoms.
Mental and physical activity pacing (limiting type and duration and including rest periods throughout), avoiding stressors and taking doctors advised supplements and/or medications or alternative therapies are often recommended for symptom reduction.
Why should you support ME/CFS research?
For decades, ME/CFS has received very little research funding compared to other diseases, many not as severe or as common. This disease consumes much of the family resources and time, so patients and their families have not been able to orchestrate an organized and sustainable advocacy or lobbying effort to motivate more research funding. Yet, recent discoveries, as mentioned recently by OMF Scientific Advisory Board Director Ronald W. Davis, PhD. in his recent ME/CFS research update, show we are on the precipice of breaking open the mysteries and bringing validation and relief to those who currently suffer.
This is why research in ME/CFS is a priority for our organization, especially since discoveries in ME/CFS will most likely lead to a better understanding of the symptom mechanisms in similar chronic diseases, such as fibromyalgia, chronic Lyme disease, and Gulf War illness.
Open Medicine Foundation is focusing on funding research that will put an end to this disease and bring back vitality to the many people now suffering--benefiting them, their families, and society.
You can help us put an end to ME/CFS.
Save
Save
Save