TECHNOLOGY  DESCRIPTION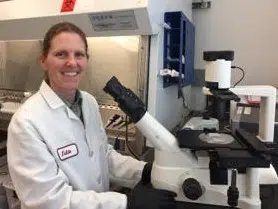 Developed by Julie Wilhelmy, PhD, in collaboration with Ronald W. Davis, PhD, at Stanford University.
The Seahorse instrument measures oxygen during energy production processes that occur in the mitochondria. A protocol using the Seahorse has revealed a significant difference between activated T-cells of ME/CFS patients and healthy controls.
The instrument is commercially available, which will allow other laboratories to easily reproduce the results.