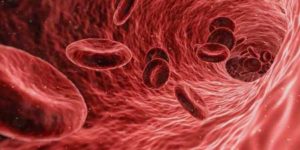 By leveraging our expertise across Open Medicine Foundation ecosystem and through a unique partnership between three OMF Collaborative ME/CFS Research Centers (Melbourne, Montreal and Uppsala), our research team will examine the connections between molecules circulating in the blood and ME. 
This project will provide a more comprehensive understanding as to why some ME patients exhibit different symptoms and how post-exertional malaise exacerbated many symptoms. Identifying specific biomarkers will aid in the development of risk prediction of complications associated with ME, early prevention and better treatments to alleviate the most severe symptoms, which can lead eventually to new therapeutic approaches to cure ME.
No single-omic approach can completely elucidate the multitude of alterations taking place in ME. The DOMINO-ME project will couple a deep phenotyping characterization of ME patients to unbiased discovery strategies by combining global proteomic and metabolomics plasma samples profiling to uncover ME pathogenesis.