STUDY HYPOTHESIS AND DESCRIPTION
Our study will couple a deep phenotyping
characterization of ME/CFS patients to the
development of cellular and animal models
for repurposing current drugs to accelerate
the proof-of-concept of different therapeutic
interventions for ME/CFS. Indeed, precision
medicine is essential to address the clinical
complexity of ME/CFS and to identify the
best therapeutic options to cure ME/CFS.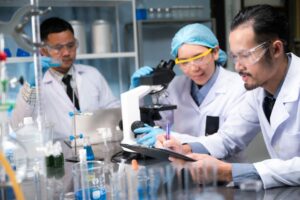 OBJECTIVES
Deep phenotyping of ME patients through precision medicine.
Development of cellular and mouse models for the validation of targets.
Preparation and launch of pilot phase 2b clinical trials..