STUDY HYPOTHESIS AND DESCRIPTION
The further understanding of the post-viral fatigue phenomenon that many HSE patients present with could give new insights in the initial episode of Myalgic Encephalomyelitis/ Chronic Fatigue Syndrome (ME / CFS) since very many of the patients (70-80%) reports on an initial infection (eg mononucleosis) in the onset of the disease.
Our findings could give predictive evidence of long-term neurocognitive outcome in HSE, and suggest a causative chain of events where brain tissue damage increases the risk of subsequent prolongation of CSF inflammation and post-viral fatigue. The data could provide guidance for a future intervention study of immunosuppressive therapy administered in the recovery phase of HSE and other viral infections with neurological sequelae.
OBJECTIVES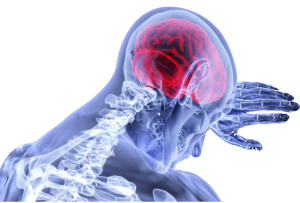 A total of 50 adult/adolescent HSE patients were included in a prospective cohort. Study subjects underwent repeated plasma/CSF sampling (Day 0, 14 and 90) and brain MRI the first 3 months along with cognitive assessment by Mattis Dementia Rating Scale (MDRS) during 24 months. Initially, CSF samples will be analyzed for biomarkers of brain injury, inflammation and synaptic damage using proteomics (both MS-based screening and targeted Olink based panel). This could be complemented with a metabolic profiling of the plasma concentration of around 550 targeted analytes in plasma. The pre-defined primary analysis will be the correlation of CSF biomarkers and MDRS followed by evaluation of post-viral fatigue and ME.