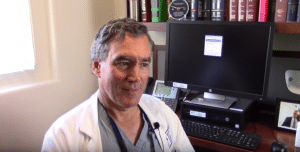 Open Medicine Foundation is delighted to announce its support of a clinical trial to test the exercise response to Mestinon in people with Myalgic Encephalomyelitis / Chronic Fatigue Syndrome (ME / CFS) with Preload Failure (Clinical Trials Number NCT03674541). This trial is being conducted at the Brigham & Women's Hospital by Dr. David Systrom in association with the Harvard ME / CFS Collaboration at the Harvard Affiliated Hospitals. OMF has provided $150,000 to study people with ME / CFS who demonstrate Preload Failure (PLF) during an invasive cardiopulmonary exercise test (iCPET).
Dr. Systrom has consistently found that people with ME / CFS suffering from fatigue have PLF. In this instance, PLF is thought to come from an imbalance in the autonomic nervous system and results in reduced filling of the heart during exertion.
Prior studies have shown symptomatic improvement in patients with PLF after treatment with Mestinon. Dr. Systrom intends to evaluate the short-term effects of Mestinon on the autonomic nervous system and neurovascular control in people with ME / CFS with PLF. Studying these features will improve our understanding of ME / CFS and this trial may lead to new therapeutic options for people with ME / CFS.
More details of this trial can be found here:  https://clinicaltrials.gov/ct2/show/record/NCT03674541?term=Mestinon&draw=3&rank=17.