STUDY HYPOTHESIS AND DESCRIPTION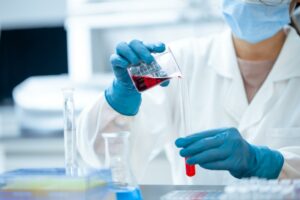 The development of ME/CFS and related conditions like fibromyalgia (FM) among a subset of COVID-19 long-haulers is thought to be the result of a broad molecular-level reorganization occurring at the epigenetic level, which drives the host response following SARS-CoV-2 viral infection.
While ME/CFS researchers understand that many factors likely contribute to the onset of the condition, it is important to identify the risks of ME/CFS sequelae as early as possible. Studying the post-COVID-19 infected population may offer insight that helps ME/CFS patients by expanded understanding of the progression of the condition and identifying targeted treatment strategies. Finally, the study of COVID-19 long-haulers may shed light on ME/CFS and post-infectious fatigue syndrome following infections other than COVID-19.
OBJECTIVES
Recruit a cohort of 50 COVID-19 long haulers.
Conduct a study of the global circulating microRNA expression profiles. 
Perform global DNA methylation profiling.
Conduct epigenome-wide association analysis.