ME/CFS Collaborative Research Center at Stanford funded by OMF
We are proud to be funding the ME/CFS Collaborative Research Center at Stanford University. This Center will be led by Dr. Ron Davis, Professor of Biochemistry and of Genetics at Stanford University, and Director of our Scientific Advisory Board. Dr. Davis has assembled a truly world-class team of researchers, many of whom have never worked on ME/CFS before, and planned several innovative projects that will help us to understand the molecular basis of the disease, develop better diagnostics, and discover new treatments. Although the National Institutes of Health decided against funding this plan as one of their Collaborative Research Centers, we believe this work is too important and too promising not to pursue. We are not willing to miss the opportunity to actively involve a scientific team of this caliber in the field of ME/CFS research, given the likelihood of groundbreaking discoveries they will make. OMF is therefore supporting the first year of this groundbreaking research with a $1.2 million grant which we have raised from our generous patient community. We are actively raising additional funding to support the remaining 4+ years it will take to complete it as well as additional research projects.
Support the Collaborative Research Center
for a cure for ME/CFS.
Let's continue the progress!
 Donate Now 
Scientific Plan
This Center will pursue three distinct projects, all related to understanding and treating ME/CFS by using and developing cutting-edge technologies. This work will build on from previous projects that OMF has supported, by this team and others. For more information about these projects from the scientists involved, please see the YouTube videos from our recent Community Symposium on the Molecular Basis of ME/CFS, in which many members of this Center describe the groundwork for this revolutionary research.
Beyond cytokines: defining the molecular immunology of ME/CFS
Sequencing single T cells and discovering their targets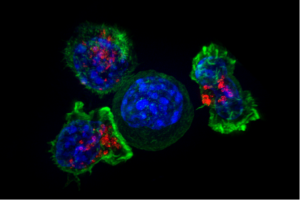 Many studies have shown that the immune system is affected in ME/CFS patients, from altered levels of cytokines (signaling molecules of the immune system) to the high frequency of viral infections preceding the illness. Scientists on this team have implicated T cells – the immune cells responsible for identifying and killing infected cells – in ME/CFS biology. Specifically, their discovery of T cell expansion indicates that patient T cells are reacting to a foreign invasion (e.g., virus) and/or to the 'self' (autoimmunity). HLA genes play a part in this reaction, and personal variations in these genes may also be playing a role in the risk of developing the disease. Discovering what is triggering this T cell expansion will help to determine immunological causes of ME/CFS, may explain the elevated cytokine levels, and could lead to new treatments.
The Collaborative Research Center will investigate the immunological basis of ME/CFS using several approaches. Dr. Mark Davis' team will investigate the expansion of T cells in ME/CFS, including what they might be targeting – viruses, bacteria, or self (autoimmune). Dr. Ron Davis' team has invented a highly accurate, cost-effective method for HLA gene sequencing and a very sensitive method for detecting viral DNA as a sign of viral infections. Dr. Lars Steinmetz' team has developed effective methods for sequencing RNA from single T cells, which they will use to understand how T cell behavior may be different in ME/CFS. Overall, these methods will help to determine if ME/CFS is an autoimmune disease, and what immune factors may be triggering ME/CFS or sustaining it as a chronic disease. By helping to understand the immunology of ME/CFS, it may be possible to identify treatments that modulate the immune response.
Extended big data study in families
Genetics via genome sequencing, gene expression, metabolomics, clinical features, and more
OMF has funded a big data study of 20 severely ill ME/CFS patients, encompassing a huge variety of molecular and clinical tests, the largest of its kind in this disease. Among many things, this study is helping to look for genetic factors and potential molecular biomarkers, and is allowing us to generate several hypotheses. The analysis of this dataset, led by Dr. Wenzhong Xiao, has yielded many apparently unique observations, but it is clear that more patients must be profiled in this way to determine if they are significant. The Collaborative Research Center will expand this big data study to patients of varying severities and their families.
It has been clear for some time that there are families with multiple members affected. This might be caused by a genetic predisposition to the disease. Studying these families is likely to yield a better understanding of the factors that make someone susceptible to ME/CFS. Fereshteh Jahanbani, PhD, a Research Associate with Mike Snyder, PhD, hypothesizes that using unaffected members of these families as controls will reduce the variance in the data between controls and affected, because of the similarities in their genetics, environment, and diet. The team anticipates that this study will help define meaningful subgroups of patients, biomarkers that could be useful in diagnosis and monitoring of disease progression, and molecular defects that could be targeted with new treatments.
Developing blood-based diagnostic and drug screening technology
Enabling fast, inexpensive diagnosis of ME/CFS and discovery of new treatments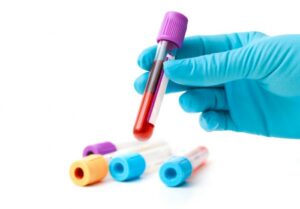 One of the greatest obstacles in ME/CFS research and patient care is the lack of a biological diagnostic. Dr. Davis' engineering team has promising preliminary technologies that can distinguish ME/CFS blood samples from healthy samples, and is currently investigating what these results tell us about ME/CFS biology. These technologies include the nanoneedle biosensor, developed by Rahim Esfandyarpour, PhD, the magnetic levitation platform developed by Gozde Durmus, PhD, and more. The Collaborative Center will continue this work to engineer a blood-based diagnostic device that would also be useful as a reporter for drug screening. Dr. Davis' team have already tested chemicals in two of our platforms, some of which have made the patient samples behave more like healthy samples. To validate these findings and test large numbers of samples and candidate drugs, they will further develop and optimize the technology. Eventually, the developed technology will be shared across the ME/CFS research community to accelerate its evaluation and adoption as a clinical diagnostic assay.
Scientific Team
To carry out this ambitious work, Dr. Davis has assembled a team of extraordinary scientists with expertise in a variety of areas directly relevant to ME/CFS research. Most of these scientists are new to ME/CFS, bringing with them fresh knowledge and perspective from other fields and diseases.
Core Team
Dr. Ron Davis, Stanford University – Center Director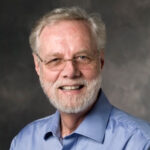 Ron Davis, PhD, is Professor of Biochemistry and Genetics at Stanford University School of Medicine, Director of the Stanford Genome Technology Center, Director of the Chronic Fatigue Syndrome Research Center at Stanford University, and Director of the Open Medicine Foundation ME/CFS Scientific Advisory Board. Dr. Davis holds a PhD in chemistry from Caltech and is a member of the National Academy of Sciences. Throughout his career he has made numerous seminal discoveries that have accelerated genetics, genomics, and bioengineering, including over 70 patented technologies that have launched numerous successful companies. His contributions have been recognized by the Gruber Genetics Prize, the Genetics Society of America Medal, the Warren Alpert Prize, and the Personalized Medicine World Conference Luminary Award. In 2013, he was named one of the 7 World's Greatest Inventors by The Atlantic.
Dr. Mark Davis, Stanford University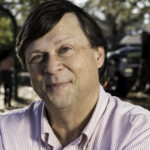 Mark M. Davis, PhD, is the Director of the Stanford Institute for Immunology, Transplantation and Infection (ITI), a Professor of Microbiology and Immunology, and a Howard Hughes Medical Institute Investigator. He received a B.A. from Johns Hopkins University and a Ph.D. from the California Institute of Technology. Dr. Davis is well known for identifying many of the T-cell receptor genes, which are responsible for the ability of these cells to recognize a diverse repertoire of antigens. His current research interests involve understanding the molecular interactions that underlie T cell recognition and the challenges of human immunology, specifically a "systems level" understanding of an immune response to vaccination or infection. He has received many honors and awards, including memberships in the National Academy of Sciences and the Institute of Medicine, The Paul Ehrlich Prize, The Gairdner Foundation Prize, The King Faisal Prize, the General Motors Alfred P. Sloan Prize, and being elected as Foreign Member to the Royal Society of London. Dr. Davis is a member of the OMF Scientific Advisory Board.
Dr. Mike Snyder, Stanford University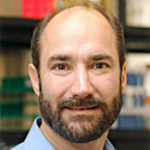 Mike Snyder, PhD, is Chair of the Stanford Department of Genetics and Director of the Stanford Center for Genomics and Personalized Medicine, is a pioneer in personal omics profiling. He has combined state-of–the- art omics technologies to perform the first longitudinal detailed integrative personal omics profile (iPOP) and used this data to assess disease risk and monitor personalized disease states. His contributions to large omics consortia, including ENCODE, the Integrated Personal Omics Profiling/Human Microbiome Project (iPOP/HMP), and Genotype-Tissue Expression (GTEx) gives him the perspective to guide and interpret the complex, large-scale ME/CFS datasets to be generated in the Basic Research Project. His laboratory's initial omics profiling of ME/CFS families lays important groundwork for this CRC in that it promises to reveal insights into individual heterogeneity and patient-specific molecular pathogenesis.
Dr. Lars Steinmetz, Stanford University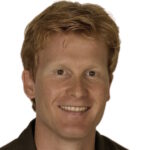 Lars Steinmetz, PhD, is Co-Director of SGTC, Professor of Genetics at Stanford, and Senior Scientist in the Genome Biology Unit at the European Molecular Biology Laboratory. He is a leader in systems genetics and gene regulation. His lab develops and applies genome-wide experimental and computational technologies and their work in dissecting the molecular events that lead from genotype to phenotype has answered key fundamental and medical questions. Dr. Steinmetz's discoveries have changed our understanding of the genetics of complex traits, gene regulation, and transcriptional mechanisms. He has developed several innovative methods for complex trait dissection and transcriptome profiling that are now standard in the field. He is uniquely positioned to guide the CRC's efforts to study genetic factors that may be predisposing individuals to develop ME/CFS and to understand how these factors may be perturbing gene regulation to disrupt downstream immune and metabolic phenotypes.
Dr. Craig Heller, Stanford University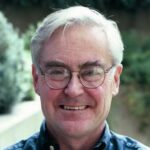 Craig Heller, PhD, is a Professor of Biology at Stanford and an exercise physiologist. His expertise in exercise fatigue and how it resolves in healthy individuals will be directly relevant to our studies of what biological factors prevent its resolution in ME/CFS, and how these differences could be measured in a diagnostic assay. It was under Dr. Heller's guidance that Dr. Davis' team developed the salt stress assay that elicits a unique response in ME/CFS patient blood samples as measured by our nanoneedle biosensor technology; he will therefore guide the continued development of this assay and help to interpret its physiological relevance for ME/CFS.
Dr. Lucinda Bateman, Bateman-Horne Center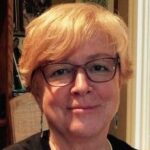 Lucinda Bateman, MD, founded the Bateman-Horne Center for ME/CFS and Fibromyalgia in 2015, where she serves as Medical Director, in order to better serve her patients with chronic, fatiguing illnesses. She completed her BS and MS at Brigham Young University (BYU) and graduated with honors from the Johns Hopkins School of Medicine. Dr. Bateman served on the Institute of Medicine Committee to review the ME/CFS evidence-base and recommend clinical diagnostic criteria in 2014-15, provided expert support to the CFSAC, FDA, NIH and CDC, actively supported the IACFS/ME, and was a principal investigator with the Chronic Fatigue Initiative and the CDC multi-site study. Dr. Bateman actively engages the patient community, utilizing multiple platforms to produce videos, articles, and webinars hosted on the Bateman-Horne Institute's webpage as well as other patient-oriented sites.
Dr. Robert Phair, CSO, Integrative Bioinformatics, Inc.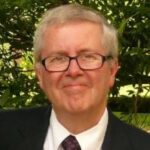 Robert Phair, PhD, is the Chief Science Officer at Integrative Bioinformatics, Inc.. Dr. Phair is a physiologist with a strong background and publication record in systems biology and biomedical engineering. He holds a Ph.D. in physiology from the University of Michigan. As a faculty researcher at the Johns Hopkins School of Medicine for 16 years, he performed experiments on calcium signaling at levels of biological organization ranging from single cells to isolated tissues to animal models. Dr. Phair also currently serves as an active consultant for the SGTC's ME/CFS research projects, guiding overall strategy, experimental design, and data interpretation.
Dr. Wenzhong Xiao, Harvard Medical School & Stanford University
Wenzhong Xiao, PhD, is Director of the Immuno‐Metabolic Computational Center at Massachusetts General Hospital, Harvard Medical School. His research is at the interface of computation, genomics and medicine. A major bottleneck of genome medicine today is around data analysis, interpretation, and integration. His research interest is to develop approaches to address these challenges and to help translate genome technologies to better disease diagnosis, prevention and therapeutics, especially in studies of human immune and metabolic diseases. In collaboration with OMF and researchers at the Stanford Genome Technology Center, his lab has been analyzing the Big Data Severely Ill Patient Study and other studies on ME/CFS, developing a data portal to share these results with the research community, and comparing ME/CFS with other diseases. Dr. Xiao is a member of the OMF Scientific Advisory Board.
Dr. Raeka Aiyar, Stanford University – Center Coordinator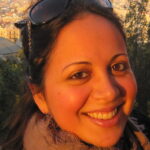 Raeka Aiyar, PhD, is the Director of Communications and Development at the Stanford Genome Technology Center. She is a molecular biologist trained in genetics, functional genomics, mitochondrial biology, and bioinformatics. She received her Ph.D. at the European Molecular Biology Laboratory studying yeast models of mitochondrial disease using genomic and biochemical approaches. In her current role, she oversees and implements scientific communications at SGTC, including a heavy focus on fundraising, scientific strategy, program management, and collaboration building.
Additional Key Personnel
Laurel Crosby, PhD, Engineering Research Associate, Stanford Genome Technology Center – multi-system integration
Gozde Durmus, PhD, Postdoctoral Fellow, Stanford Genome Technology Center – magnetic levitation platform, bioengineering
Rahim Esfandyarpour, PhD, Engineering Research Associate, Stanford Genome Technology Center – electrical engineering, device fabrication
Fereshteh Jahaniani, PhD, Research Associate, Stanford Center for Genomics and Personalized Medicine – multi-omics
Mohsen Nemat-Gorgani, PhD, Life Science Research Scientist, Stanford Genome Technology Center – protein biochemistry, enzymology
Peidong Shen, PhD, Research Associate, Stanford Genome Technology Center – biochemistry, cell-free DNA detection methods
Julie Wilhelmy, Life Science Research Professional, Stanford Genome Technology Center – experimental genomics, immunology
Collaborators
We are fortunate to have many collaborators in the scientific community who have offered their expertise and resources to this Center. Their involvement will be determined by questions and opportunities that arise during the research.
Paul Berg, PhD, Professor of Chemistry, Emeritus, at Stanford University; Nobel Laureate
Catherine Blish, MD, PhD, Assistant Professor of Medicine and of Immunology at Stanford University
Jonas Bergquist, MD, PhD, Professor of Analytical Chemistry and Neurochemistry at Uppsala University
Jonas Blomberg, MD, PhD, Professor of Clinical Virology, Emeritus, at Uppsala University
Bela Chheda, MD, ME/CFS Physician
Jennifer Frankovich, MD, Clinical Associate Professor of Pediatric Rheumatology at Stanford University
K. Christopher Garcia, PhD, Professor of Molecular and Cellular Physiology at Stanford University
Harry Greenberg, MD, Senior Associate Dean of Research and Professor of Medicine at Stanford University
Roger Howe, PhD, Professor of Engineering at Stanford University, Director of Stanford Nanofabrication Facility
David Kaufman, MD, ME/CFS Physician
Susan Levine, MD, ME/CFS Physician
Alan Light, PhD, Professor of Anesthesiology at University of Utah
Emmanuel Mignot, MD, PhD, Professor of Sleep Medicine and of Psychiatry and Behavioral Sciences at Stanford University; Director of Stanford Center for Sleep Sciences and Medicine
Lloyd Minor, MD, Dean of Stanford University School of Medicine
Michael Mindrinos, PhD, President of Sirona Genomics, an Immucor company
Jose Montoya, MD, Professor of Medicine at Stanford University; ME/CFS Physician
Robert Naviaux, MD, PhD, Professor of Medicine, Pediatrics, and Pathology at University of California, San Diego; Co-Director of Mitochondrial and Metabolic Disease Center
William Robinson, MD, Associate Professor of Medicine (Immunology and Rheumatology) at Stanford University
Curt Scharfe, MD, Associate Professor of Genetics at Yale University
Gerald Shadel, PhD, Professor of Pathology and Genetics at Yale University; Director of Yale Center for Research on Aging
H. Tom Soh, PhD, Professor of Electrical Engineering, of Radiology, and by courtesy Chemical Engineering at Stanford University
Robert Tibshirani, PhD, Professor of Biomedical Data Sciences and of Statistics at Stanford University
Ronald Tompkins, MD, ScD, Professor of Surgery at Harvard Medical School; Founding Director of Center for Surgery, Science & Bioengineering at Massachusetts General Hospital
Kevin Tracey, MD, Professor of Neurosurgery and Molecular Medicine at Hofstra Northwell School of Medicine
Chunlin Wang, PhD, Chief Technology Officer, iRepertoire, Inc.
Jarred Younger, PhD, Associate Professor of Anesthesiology and Rheumatology and of Psychology at University of Alabama at Birmingham; Director of Neuroinflammation, Pain, and Fatigue Laboratory
Patient partners
We are very grateful for the passion and dedication of the ME/CFS patient community, which has played an integral role in moving research forward. We are committed to involving patients as participants and consultants throughout these projects, and maintaining open communication about our findings through a variety of venues.
Support the Collaborative Research Center
for a cure to ME/CFS.
Let's continue the progress!
 Donate Now