Community Symposium
on the
MOLECULAR BASIS OF ME/CFS
STANFORD UNIVERSITY, PALO ALTO, CALIFORNIA
Saturday, September 7, 2019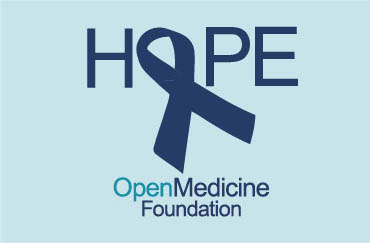 2 Nobel Laureates & 5 National Academy of Sciences Members
Our Scientific Advisory Board working to end ME/CFS
MGH AND THE HARVARD AFFILIATED HOSPITALS
OVER $18 MILLION RAISED FOR RESEARCH SINCE 2012
Open Medicine Foundation's (OMF) Big Bold Vision is to create a world where people with Myalgic Encephalomyelitis/Chronic Fatigue Syndrome (ME/CFS) and other related chronic complex diseases return to leading full lives.
Our mission is to cure these diseases and provide the over 20 million people around the world living with them the opportunity to live productive lives.
Our focus is to understand the mechanisms of these chronic complex diseases, to identify diagnostic tests and biomarkers, to find effective treatments, and to establish a protocol for personalized high-quality care.
Our goal is to raise enough funds to achieve this mission, at least $50 million per year.
ME/CFS is a global health crisis and our message of hope is universal.
Join our OMF family. Subscribe (sign-up) to receive our news. Donate to accelerate research.
Linda Tannenbaum, OMF Founder & CEO/President, explains What is ME/CFS.