#TripleGivingTuesday Research Update
An Interview with Artist & ME/CFS Advocate, Christina Baltais
As part of Triple Giving Tuesday, Open Medicine Foundation (OMF) is honored to share our Community Spotlight on artist and ME/CFS advocate Christina Baltais.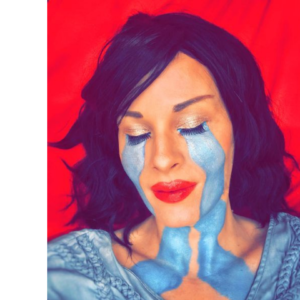 Christina's profoundly compassionate and moving artwork uses diverse mediums, including painting, collage, photography, writing, and art videos. A resident of Toronto, Ontario, Christina's art is directly inspired by her experiences living with ME/CFS for the past 15 years. Her goal is to bring comfort and healing to others who live with this disease and to those that can relate to its themes.
Starting October 29, 2020, through International Giving Tuesday on December 1, 2020, Christina will generously donate a portion of proceeds from sales of her original artwork to OMF, where it will be triple matched! Check out Christina's online art shop now. Every piece you purchase from now until December 1 directly supports groundbreaking OMF funded research into ME/CFS.
OMF had the exciting opportunity to get an exclusive interview with Christina about her art, advocacy work, and life with ME/CFS.
What does your daily life look like with ME/CFS? 
I have mild ME/CFS, which feels like a complete understatement considering how sick I am. For me, daily life is quite variable depending on things like sleep, if I've been pacing, and any external life stressors. On a good day, I can create some art, meet up with a friend/family, or have an outing. On a bad day, l am confined to my couch because I don't have the physical or mental capacity to function due to symptoms like vertigo, brain fog, and an overall heaviness that permeates my entire body — just to name a few.
How did your interest in art begin?
I was a very creative child, and my interest in art began there. I attended Etobicoke School of the Arts when I was in high school, which offered an incredible opportunity to explore visual arts while also going to school. I then veered towards the sciences and studied Nutrition and Naturopathic Medicine. I came down with ME/CFS when I was 20 years old. For the next ten years, I struggled but managed to complete my undergraduate degree (Nutritional and Nutraceutical Sciences) and then nearly finish my ND (Naturopathic Doctor) degree. My health was a constant struggle, and studying was only possible with the help of a lot of accommodations. I kept finding that whenever my ME/CFS flared up, I always fell back into art to process what I was experiencing.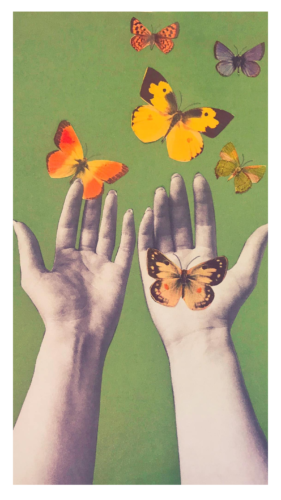 What type of art do you create, and what inspires you to make it?
I'd say my art can be quite variable, but lately, I've been exploring collage art and portrait photography. I find collage art less energy-intensive than painting, so it's been a more accessible art form for me these days. I feel compelled to create art about my experiences with ME/CFS because I want others to understand what our community is going through. The most painful and vulnerable parts of this disease have inspired a lot of my work.
Do you think that your artwork has helped you to represent your experiences living with ME/CFS and express your feelings?
Yes, most definitely. I use art as the main vehicle for my voice because I believe it can capture a moment or a feeling, often better than words. A visual image about grief, isolation, resilience, etc. can speak a thousand words and invoke a feeling in the viewer that I hope they can relate to as someone with ME/CFS or as someone who feels that as part of the human experience.

Has your artistic work helped you to cope with ME/CFS? If so, in what ways has it helped?
It's helped me release a lot of the shame I felt from the stigma surrounding ME/CFS, which I'd been carrying for a long time. When I started putting my art on social media, I began connecting to this sea of people I could relate to, and who could relate to me.
This incredible community is what has helped me cope more than anything — and I wish I had found it sooner. My future and the future of millions depend on advances in research. When my health permits it, I create artwork focused on my experiences living with this disease; to play my part in raising awareness for ME health equality.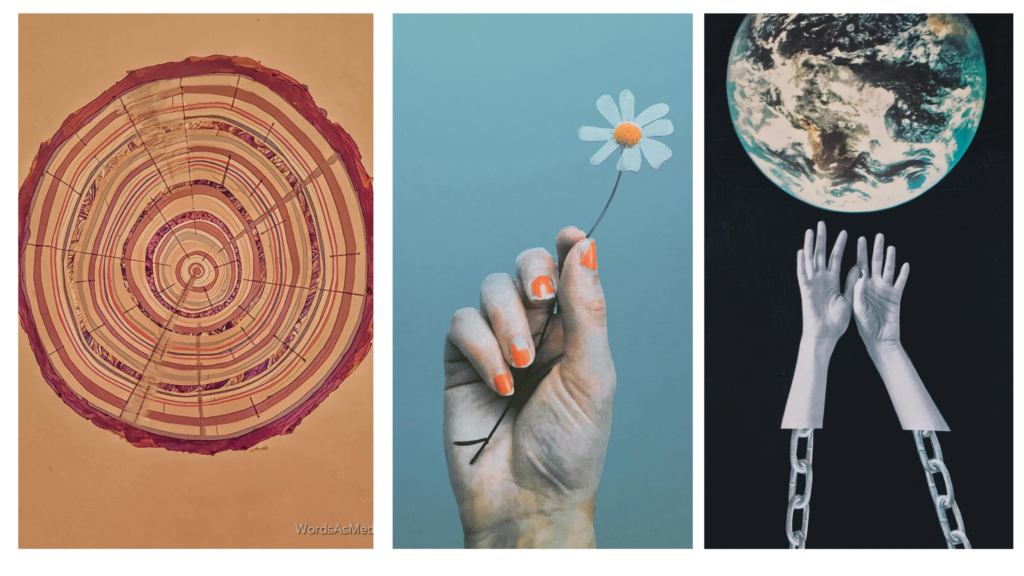 Please check out Christina's website, online store, or follow her on Instagram. And when you purchase Christina's artwork during Triple Giving Tuesday, she will donate a percentage of the proceeds directly to OMF!
When you donate to OMF any day of the week, your gift will be triple matched. Please amplify Christina's message of hope by donating generously today: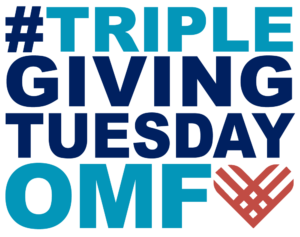 Thank you for your support!
It's with your support that we're leading critical research and delivering hope for millions.