Second Annual Community Symposium on the Molecular Basis of ME / CFS at Stanford University
sponsored by the Open Medicine Foundation (OMF)
September 29, 2018 at Paul Brest Hall, Stanford University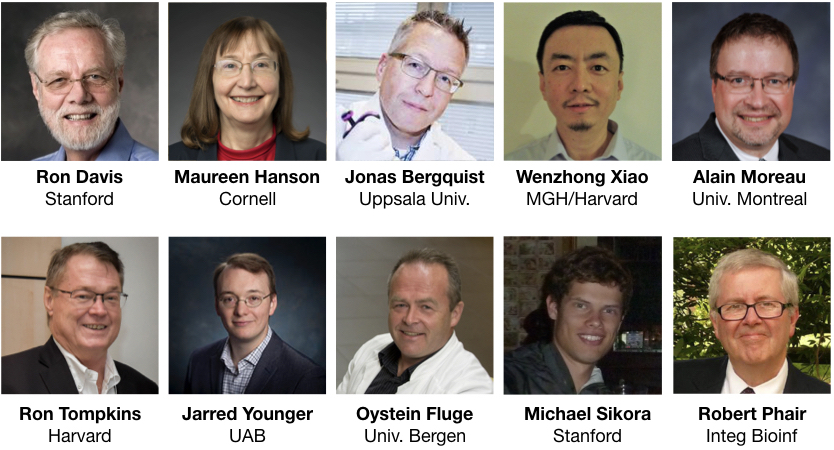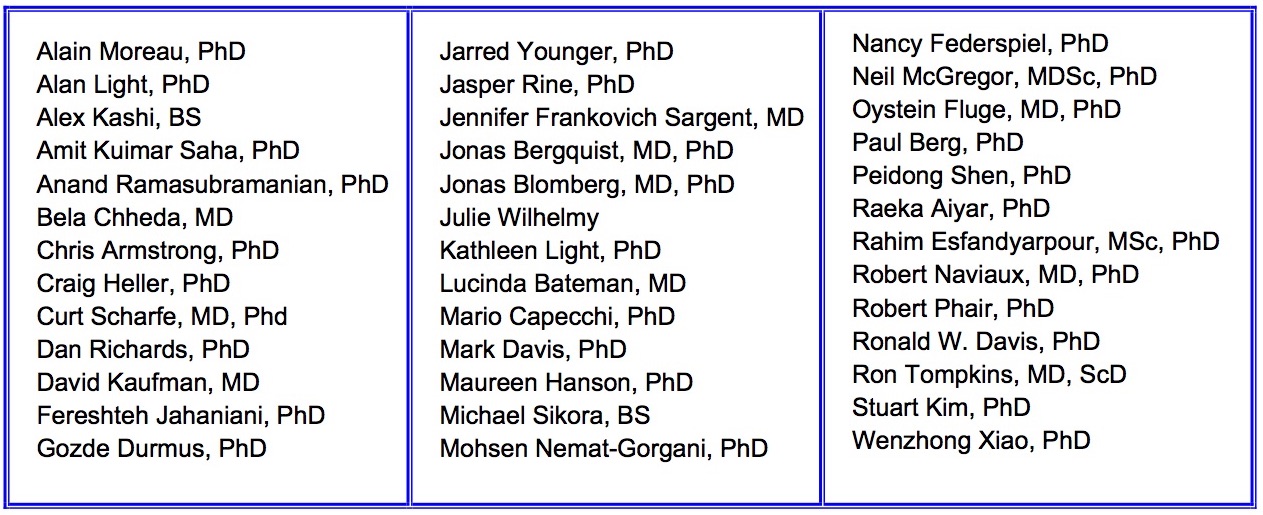 Working Group participants as of August 22, 2018 (in formation)
Free Livestream is available from anywhere in the world.
(Recording will be made available on our Youtube channel following the symposium.)
2017 Community Symposium Highlights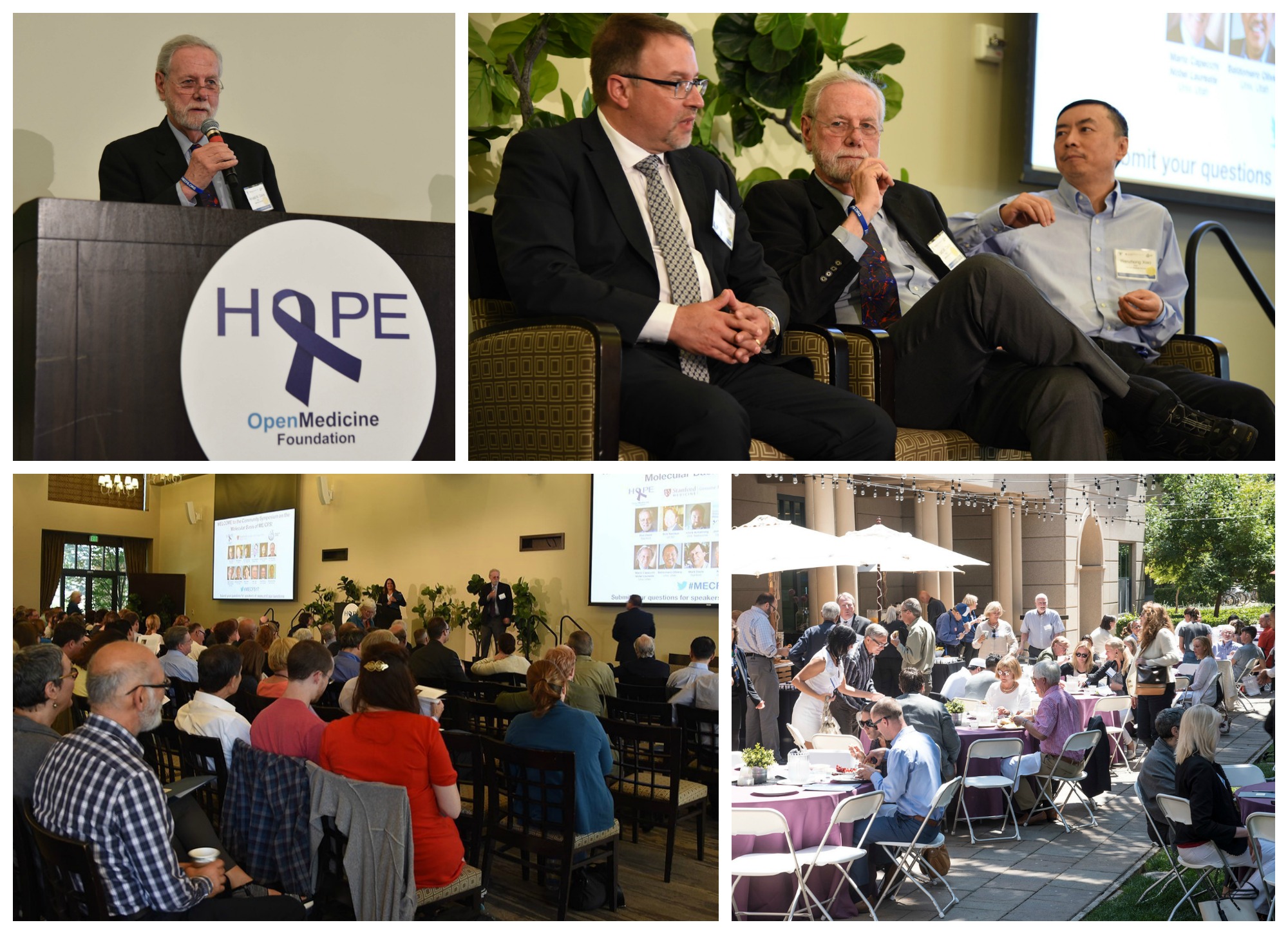 2018 Event Details
Where:
PAUL BREST HALL
Stanford University
555 Salvatierra Walk
Palo Alto, CA
When:
Saturday, September 29, 2018
Schedule:
Registration: 8:00 am
Symposium:  9:00 am – 5:00 pm
Reception to follow
Cost:
$40 per person for patients and caregivers
$100 per person for researchers and doctors
Registration includes program, breakfast, lunch, and reception. Registration represents the fair market value and is not tax-deductible.
Thank you to our 2018 Supporters
Dr. Deborah Rose, OMF Board Member