Chronic Fatigue Syndrome Research Center at Stanford University
Community Symposium on the Molecular Basis of ME/CFS
Sponsored by Open Medicine Foundation (OMF)
Saturday, August 12, 2017
Come hear from our amazing team in person!
An unprecedented opportunity to learn from and interact with these world-class scientists.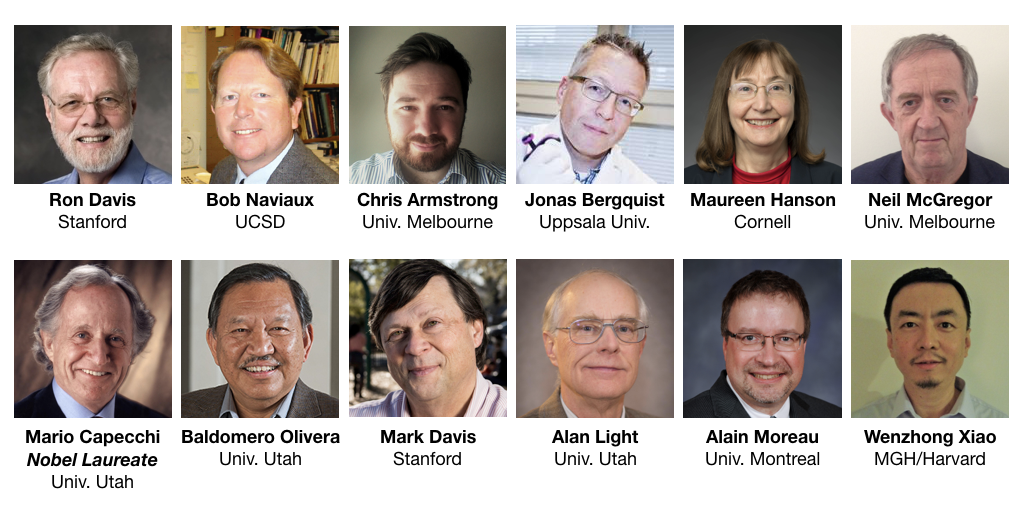 This exciting symposium will follow a 2-day meeting of our collaborative team of world-renowned scientists.
To date we have been able to develop a potential diagnostic and treatment screening assay using our new nanofabricated device on a few patients and healthy controls. We have also generated a large amount of molecular data on a few patients, which has pointed to pathways that should help us understand the disease. Our collaborative team meeting will allow for in-depth scientific discussion of ME/CFS research results, and for strategizing on the best way forward for the scientific community.
At the Community Symposium, the scientists will update patients and any interested members of the public on our progress towards understanding the molecular basis of ME/CFS and our plans for the future.
Only together can we solve this incredibly complex and horrific disease.
Registration is closed.
We look forward to seeing you there!

Ronald W. Davis, PhD
Director, Stanford Genome Technology Center
Director, Chronic Fatigue Syndrome Research Center at Stanford University
Director, Open Medicine Foundation Scientific Advisory Board

Linda Tannenbaum
CEO/President
Open Medicine Foundation