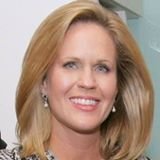 As a Partner and Co-Founder of KMT Partners, and CEO of Enterprise Rebirth Advisory, Ms. Hicks provides consulting and advisory services to boards, investors, and management teams on building value and sustainability for profit and non-profit organizations and is currently focused on projects in the healthcare industry. Having recently served as Chief Administrative Officer of the International Securities Exchange, Ms. Hicks is a finance industry veteran with over 20 years of leadership experience across both private and public sectors and global merger integration experience. Ms. Hicks also recently served as the Chair- Elect of the Boys Town NY Board of Directors.
As a patient, Ms. Hicks is personally focused on solving the big questions of the causes and treatments for ME/CFS and other complex disorders and ensuring patient engagement is central to those solutions.
Ms. Hicks holds an MA in Industrial/Organizational Psychology from St. Mary's University and a BA in Psychology from The University of Texas.