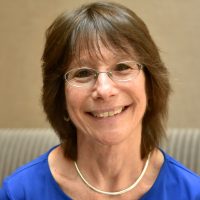 Linda Tannenbaum, Founder & CEO/President
Open Medicine Foundation (OMF) was founded by Linda Tannenbaum, who currently holds the position of CEO/President. Linda established OMF in 2012 after Linda's 16-year-old daughter was diagnosed with sudden onset ME / CFS in 2006. Linda was devastated to learn that there were no diagnostic tests or treatments available for the disease that was severely impacting her daughter's quality of life, and she decided to take action.
Upon conducting extensive research, Linda realized that there was a lack of open, global collaborative research and funding for ME / CFS and related chronic complex diseases. To address this, she founded OMF to raise funds and facilitate large-scale research with the goal of developing diagnostic tools, treatments, and prevention strategies for these diseases.
Linda Tannenbaum is a clinical laboratory scientist with a degree in bacteriology from UCLA. Prior to founding OMF, she ran and co-owned a clinical laboratory for over two decades. Today, Linda's passion lies in finding a cure for these chronic complex diseases, improving clinical care for patients, and giving millions who suffer from these diseases their lives back.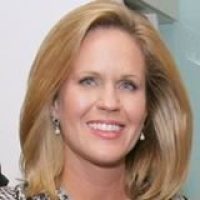 Kimberly Hicks, COO/CFO/Treasurer
Ms. Hicks has worked with OMF as a board member since 2014, has served in an interim capacity as the CFO/COO, and has joined the team full-time.  She is a C-suite Finance industry veteran with over 25 years of leadership, business transformation, business development/sales, merger integrations, and major strategic initiative experience across private and public sectors, and international settings.  In the past few years she has transitioned to Health Tech and Healthcare, and has a keen interest and passion for the use of technology to solve big healthcare problems. Ms. Hicks holds an MA in Industrial/Organizational Psychology from St. Mary's University and a BA in Psychology from The University of Texas.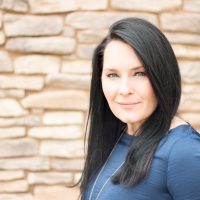 Jillian Payne, Chief Development Officer
Jillian is grateful to bring her passion for health, science and strategy to OMF in her role as Chief Development Officer. She has 20 years of experience as a leader in the healthcare and education sector. Jillian specializes in nonprofit management, communications, philanthropy and board development from her work in the corporate world and as a volunteer. She received her MBA from University of Redlands and her BA in Communications and Marketing from Union College. Jillian enjoys life in Southern California with her husband, daughters and her constant companion, Oreo, the family dog.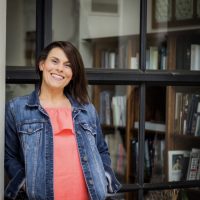 Lindsay Daguerressar, Director of Development
Lindsay holds a Bachelor of Science in Business Administration with a minor in Communications from California Southern University. She joins OMF after serving in academic medicine and the healthcare field for roughly twelve years. Deeply touched by the mission and values that OMF lives out, Lindsay's desire to join the OMF team was an easy transition. Lindsay's experience in philanthropy, communications, and process improvement allows for expansion and greater support in growing OMF's Development Team. When not working Lindsay enjoys spending time with her husband and three young-adult sons appreciating the activities that California has to offer.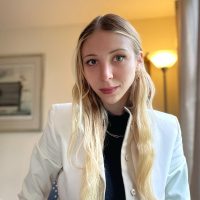 Rebecca Handler, Director of Communications
Rebecca Handler holds a master of science from Boston University, where she studied strategic communications focused on the healthcare sector. Her academic background also includes organizational psychology and digital marketing. 
Rebecca's job at OMF is to spearhead OMF's strategic communications plan and develop content across all digital channels, including social media, website, and e-newsletters. Her goal is to share valuable information and content to grow OMF's mission, and help support the patient community.
Rebecca currently lives in Connecticut with her adopted rescue dog, Bella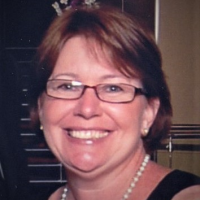 Janis Maslyk, Database and Gift Processing Manager
Janis brings her strong organizational and project management skills to OMF, providing support to many aspects of fundraising and administration. With a bachelor's degree in Marketing, she has worked in various other industries but enjoys being part of the nonprofit community with a commitment to making the world a better place.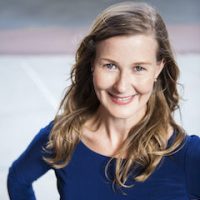 Bec Morse, Organizational Operations
As OMF enters an exciting growth phase, Bec Morse was engaged to expand operational capacity. After a first career in Financial Services, leading global and local business change programs, Bec transitioned to augmenting and amplifying leadership and management capability in start-ups, small businesses and not-for profits through her own consulting company. Inspired by the work of two innovative surgeons driven to make a difference in the world, Bec decided to make a permanent move to the health sector. Bec holds a Masters in Healthcare Services from the University of Technology, Sydney, a BA in English Literature from the University of New South Wales and has completed post-graduate studies in Organizational Change Management at the Australian Graduate School of Management.