In August of 2012, I began a remarkable journey, one from which I learned more than I ever could have imagined possible. It was just two months after I joined Mike Snyder's team, the chair of Genetics and the Director of the Center of Genomics and Personalized Medicine at Stanford University. I met with so many people that sometimes I can't even remember their names. However, I couldn't ever forget their faces, kindness, unconditional support, unanswered questions, or the fresh sparkle of hope in their eyes!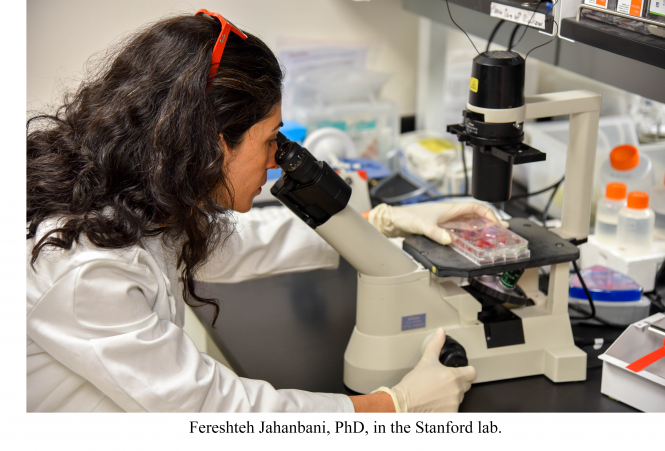 I began this journey studying the genetics of a 55-year-old professor who came to our center because of connective tissue disorder. She had been suffering from a complicated condition as long as she could remember. This journey went farther and farther without me even noticing how far I was going. I met with caring mothers and fathers, wives, husbands, brothers, sisters, and friends who would unconditionally support one another. I met with highly talented, ambitious, passionate, smart men and women who used to explore the world, travel across the globe, get to know the world with their own eyes, and share their experiences with others. Now they were struggling with their daily needs, and some had become home-bound or bed-bound due to their debilitating ME/CFS condition. I got to know young boys and girls who were once high-achieving students, with the sky as the limit for their hopes and ambitions! I met with men and women who were once dedicated researchers.
I still remember the tears on the beautiful face of a scientist; her career in science limited due to her ME/CFS. I have collected blood from patients of different ethnicities, who live in different places, like the beautiful Yosemite, Wisconsin, New York, Utah, and even Austria! We would turn their kitchen table or a hotel room into a small lab. I would process the blood using our lab instruments, knowing that to better understand the etiology of this mysterious multifactorial condition, we would need a very big sample size of patients, with different durations and severities of the disease.
I met with patients who could walk into our blood room, but many others could not walk, and some couldn't even get to the building. I could see in some of their eyes that they didn't know why they were there, except for the tiny hope that dragged them and their whole families from Canada, Michigan, Nebraska, and Utah to 3165 Porter Drive, where the Stanford Genome Technology Center and Stanford Precision Medicines Centers are located.
I met with patients behind their bedroom doors, where they had spent days and nights, for months and years. I received emails from mothers who were worried for their loved ones' lives, and had nobody to unburden themselves to. I have analyzed many samples and will do many more, as a part of a global effort to understand what ME/CFS is, what the diagnostic criteria are, and what the treatment options are, at a personalized level.
This morning was tough. I was analyzing the metabolic profile of a young man, John Alex Knight, a genetic scholar, whom I had heard about when I had just begun my journey with ME/CFS. In 2015, I reached out to Ron Davis to begin a collaboration; to use "family and population multi-omics" approaches to understand the underlying causes, identify biomarkers, and find targetable molecules for the treatment of ME/CFS related disorders. John was living too far from us and it wasn't possible for us to collect his sample. He, however, managed to send us his blood. He wrote to us that he knew he might not live too long, but he wanted to help others by including his samples in the study. John's precious blood sample was the 2nd sample that I included in the ME/CFS study in late 2015. Just a month later, he passed away and left us in deep sorrow and despair.
How I wish he was alive today and could see that now we have collected 1000 samples with the support of many caring, amazing patients like him. He, his sister, many other patients, and many doctors and researchers helped me throughout this seven-year journey to collect an unprecedented sample size, and to begin studying the genetic and environmental causes for ME/CFS, chronic Lyme, EDS, and PANS/PANDAS, and the potential connections between these overlapping conditions. I will always remember him and his bravery. His hope will be my hope, and drive me every day to go beyond every hurdle and make the impossible possible! There are children as young as five, and grandfathers and mothers, who want to live their lives without worrying about crashing once again! This is a cause worth fighting for, and a job worth doing.
With Respect,
Fereshteh Jahanbani
PharmD/PhD| School of Medicine
Stanford Center for Genomics and Personalized Medicine