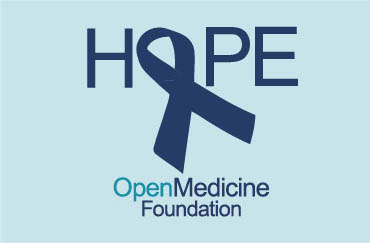 2 Nobel Laureates & 5 National Academy of Sciences Members
Our Scientific Advisory Board working to end ME/CFS
MGH AND THE HARVARD AFFILIATED HOSPITALS
OVER $18 MILLION RAISED FOR RESEARCH SINCE 2012
Our goal at Open Medicine Foundation (OMF) is to fundraise and facilitate open collaborative and groundbreaking research into chronic complex diseases to find a simple way to diagnose these diseases, identify effective treatments, and ultimately, find a cure for Myalgic Encephalomyelitis/Chronic Fatigue Syndrome (ME/CFS) and diseases with overlapping symptoms, such as chronic Lyme and Fibromyalgia.
Our Scientific Advisory Board is highly credentialed, world-renowned, and includes two Nobel laureates. We currently fund three ME/CFS Collaborative Research Centers housed at Harvard, Stanford and Uppsala University in Sweden. In addition, we fund an annual international gathering of top researchers who actively collaborate to accelerate research to help over 20 million affected by ME/CFS around the world.
We're leading the End ME/CFS Project. These findings should also provide insights into related diseases, such as Fibromyalgia and chronic Lyme disease. Learn about our current projects.
ME/CFS is a global crisis and our message of hope is universal. We communicate with patients in over 100 countries. We proudly share translations of our news and newsletters to inform our global OMF family and share our message of hope internationally.
The ME Show with Guest Linda Tannenbaum, OMF Founder & CEO/President
Gary Burgess, UK reporter, interviewed Linda Tannenbaum, OMF Founder & CEO/President, for his podcast, The ME Show.
Hear Linda talk about the history of OMF and our research focus as she shares a message of HOPE for all.
Listen to The ME Show episode featuring Linda Tannenbaum on iTunes here.
If you don't have iTunes, you can listen here.
This podcast is supported by the ME Association UK.
Linda Tannenbaum explains What is ME/CFS.