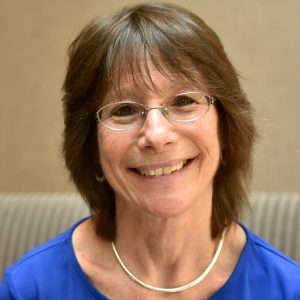 Linda Tannenbaum is Founder and CEO/President of Open Medicine Foundation (OMF), an independent non-profit dedicated to funding and facilitating open and collaborative scientific research towards clinical breakthroughs for chronic complex diseases, such as Myalgic Encephalomyelitis / Chronic Fatigue Syndrome (ME / CFS), post treatment Lyme disease, and fibromyalgia.
Ms. Tannenbaum founded OMF after her daughter came down with sudden onset ME / CFS. Realizing that open, global collaborative research into the disease was lacking, she established OMF to facilitate large-scale research to find a cure for these chronic complex diseases.
An accomplished speaker, Ms. Tannenbaum has spoken and keynoted worldwide. Her presentations have drawn enthusiastic responses from scientists as well as clinicians and patients because of her ability to simplify complex science and also, because of her passionate empathy for patients and their caretakers.
Ms. Tannenbaum is a clinical laboratory scientist with a degree in bacteriology from UCLA.