OMF Ambassadors support our research efforts and are helping build awareness of Myalgic Encephalomyelitis / Chronic Fatigue Syndrome (ME / CFS) and chronic complex diseases worldwide. OMF Ambassadors are promoting our work through videos and messaging on their social media and websites, personal appearances, and face-to-face interactions with their communities and fans. In addition, they are invited to participate at OMF and OMF-partner events, including our Worldwide Tour, and Community Symposium. Meet our Ambassadors.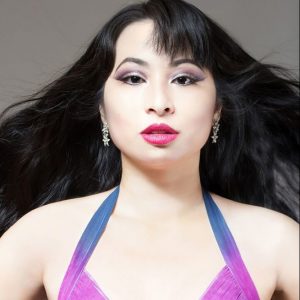 JACQUELINE KO
Jacqueline Ko, OMF and OMF Canada Ambassador is a multi-award-winning Canadian performer, producer, and disability advocate. She is known for her roles in opera, theatre, musical theatre and film, and is also the founding artistic director of Opera Mariposa, a Vancouver-based performing arts company that showcases opera's rising stars.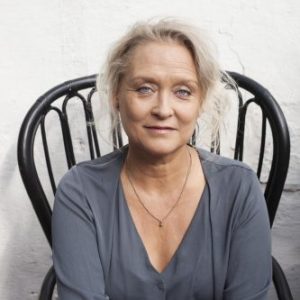 KARIN ALVTEGEN
Karin Alvtegen, OMF Ambassador, is one of Scandinavia's most widely read and appreciated authors. Karin is recognized for her psychological thrillers, which include Guilt, Missing, Betrayal, Shame, Sacrifice, and Shadow, and has established herself as a celebrated bestseller worldwide, with her books translated into more than 35 languages.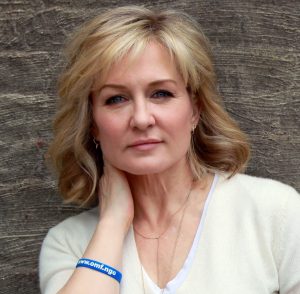 AMY CARLSON
Amy Carlson is an American television actress known for her role in the CBS television series, Blue Bloods, as well as roles in other television series and movies including Third Watch, Landline, Criminal Minds, NCIS, and Law and Order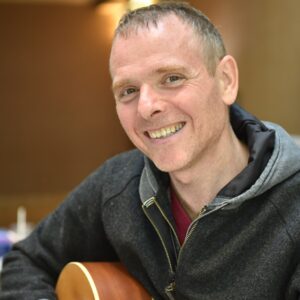 STUART MURDOCH
Stuart is the lead singer and songwriter for the band, and he is also a composer, writer, filmmaker, and father. Some of his songs and his films reflect the struggles he has faced with ME / CFS when he became too ill to work or study for seven years.
These songs and his films appeal to a broad audience, as Stuart explains in this video, and demonstrate the compassion and hope he has for the millions of patients desperately wanting a cure so they can once again, begin their lives.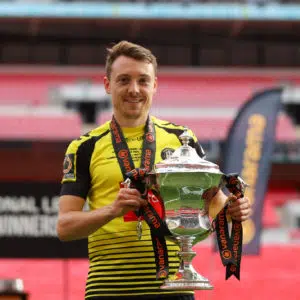 Jack Emmett
Professional Football Player
At 27 years old, Jack Emmett has pursued a career in professional football (soccer) in England. Having played for the professional Association Football Club Harrogate Town as a midfielder for eight years, he has won two promotions to reach the football league for the first time in the club's history.