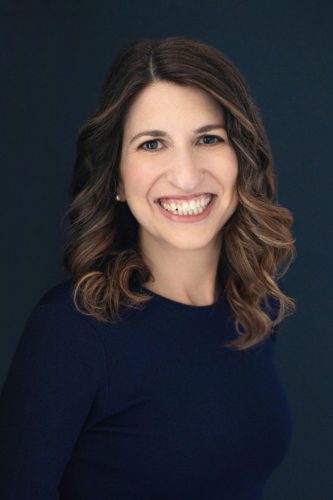 Author Jean Meltzer has the distinction of being an Emmy-award winning writer who is living with chronic illness and disability. Through her unique experiences, Jean is able to create diverse work that gives a voice to underrepresented communities.
Open Medicine Foundation is honored to share an illuminating interview with Jean, a person with ME/CFS, whose delightful new novel, "The Matzah Ball," follows the story of a main character with ME/CFS.  
Already boasting rave reviews, "The Matzah Ball" serves to shine a bright light on a hidden and often misunderstood patient community. Today Jean discusses her life and process of writing a novel for ME/CFS advocacy.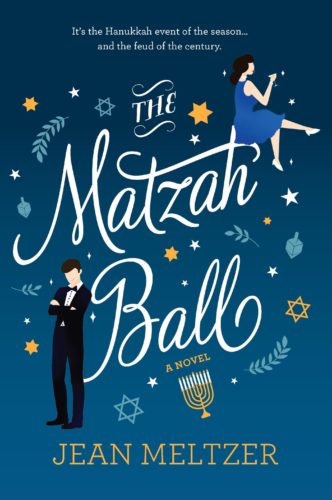 What is your personal connection to ME/CFS?
I was diagnosed with ME/CFS in 1998 while a freshman at New York University. At the time, a heavy psycho-social debate raged around my disease, and like many patients, I hid my diagnosis until I had no choice but to come out of the "chronic illness closet" in 2006. It was then that I officially became an advocate. 
Though I never returned to pre-illness levels of wellness, I've had some good years, and I've learned how to navigate life with my disease. Unfortunately, I've had some very bad years, too. Between 2012-2015, I was mostly bedbound, and my husband was my caregiver. 
This was also the first time in my life where I was too sick to write. Thankfully, I improved, and the dark days eventually became brighter. Now, I'm homebound and exist on a part-time schedule.
What do you most hope to convey by writing a story where the protagonist has ME/CFS? 
I hope that people with ME/CFS feel seen. We must maintain hope with this disease, and I think it's incredibly powerful that this book unapologetically affirms ME/CFS as a real disease. 
I'm also excited to educate healthy folks about ME/CFS. Often in ME/CFS advocacy, it can feel like screaming into an echo chamber. You post an article on Facebook and who reads it? Other sick people. You start a fundraiser, and who donates? Other sick people. Books, however, are an opportunity to place other people in your shoes. I hope that "The Matzah Ball" makes life easier for sick people. If one reader writes to me to say that someone in their life "gets it now"– then all the hard work has been worth it.  
What was the most challenging part about constructing a main character with ME/CFS? 
Because there are so few representations of homebound characters in fiction, I didn't have any models of how to write a character like Rachel. A cardinal rule of fiction is that characters have to be actively doing something. How do you write a character who spends a majority of their time homebound? 
But then, I looked at my life with ME/CFS and realized that I had done a lot of amazing things. I won an Emmy, went to seminary, lived abroad, and got married. It clicked. ME/CFS didn't destroy Rachel's life, but it was a major part of it. It informed her decisions and the way she related to others. She would need 'recoup days' and maybe a wheelchair, but the book would be about her journey to acceptance and authenticity. 
Do you find that chronic illness is underrepresented in literature? 
Absolutely. I think it speaks to that issue of visibility.  Often, when we meet a chronically ill character in fiction, it is through the lens of a healthy character. Many times, this chronically ill character will be shown in a wheelchair. It plays into this myth that all disabilities are visible. 
We need more stories written by people with chronic illness that explore narratives through our perspectives and experiences. Culture change takes time, but I am convinced that one of the keys to improving the lives of patients with ME/CFS is by making ME/CFS mainstream. 
"Often in ME/CFS advocacy, it can feel like screaming into an echo chamber. Books, however, are an opportunity to place other people in your shoes. I hope that "The Matzah Ball" makes life easier for people with chronic illness."
 "The Matzah Ball" is available in bookstores on Sept 28, 2021 and can be ordered online through this link.
Interested in purchasing a signed, personalized copy of The Matzah Ball? Check out this link.
*Please note, signed copies are available to U.S. residents ONLY.*