OMF 2019 Jahresrückblick
Sie nehmen Mitmenschlichkeit ernst, und wir fühlen uns geehrt, dass Sie an unsere Mission und unsere Anstrengungen ME / CFS zu besiegen glauben.  Lesen Sie hier im OMF Jahresrückblick 2019, was wir durch Sie erreicht haben, durch Ihre Investition in unsere Arbeit und unsere gemeinsame Überzeugung von der Vision einer Welt ohne ME / CFS.  Wir sind zutiefst dankbar…
OMF 2019 Jahresrückblick
Organisatorische Errungenschaft
Wir haben willkommen geheißen:
Neue SAB Mitglieder: Alain Moreau and Dr. Michael Snyder
Neue ärztliche Leitung: Ronald Tompkins
Neue Vizepräsidentin der Philanthropie: Kathleen Morgen
Neue Botschafter: Karin Alvtegen und Jaqueline Ko
Wir haben auch:
ein neues ME / CFS Kollaboratives Forschungszentrum an der Uppsala Universität in Schweden gegründet
zwei produktive wissenschaftliche Symposien an Stanford und Harvard gesponsert
zwei Community Symposien gesponsert
kostenloses Live Streaming des Stanford Community Symposiums bereitgestellt
hochrangige Forschungen an mehreren Projekten finanziert
OMF Kanada gegründet
Harvard-verbundene Ärzte versammelt, um neue Zusammenarbeit von Spezialisten zu sondieren
---
ME / CFS Kollaboratives Forschungszentrum Updates
Ihr Beitrag 2019 hat offene und in der ganzen Welt zusammenarbeitende Forschung finanziert, geführt mit untadeligem Anspruch und Integrität von Wissenschaftlern und Ärzten von höchstem Kaliber.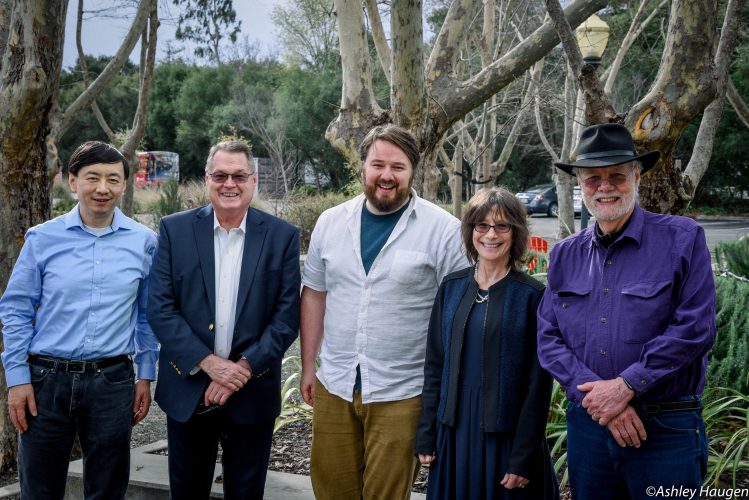 ---
Kollaboratives Forschungszentrum der Stanford Universität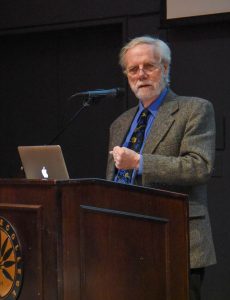 Leitung Ronald W. Davis, PhD,
Prof. der Biochemie und Genetik
Open Medicine Foundation ist der führende Finanzierungspartner von Dr. Davis ME / CFS Forschungsteam an der Stanford Universität seit 2014.
2019 Forschungsschwerpunkte:
Entwicklung der Nanoneedle Technologie
Technologie zur Entdeckung der Verformbarkeit von roten Blutkörperchen
Tryptophan Stoffwechselfalle
Entdeckung von Schwermetallspuren
Entwicklung eines neuen Tests um die Anzahl von nachweisbaren Pathogenen in zell-freier DNA/RNA zu vergrößern
2019 Veröffentlichungen umfassen:
Bitte besuchen Sie unsere Website für zusätzliche Information über Projekte am Stanford CRC:
https://www.omf.ngo/2019/12/13/2019-year-end-message-stanford/
---
Kollaboratives Forschungszentrum Harvard-verbundener Krankenhäuser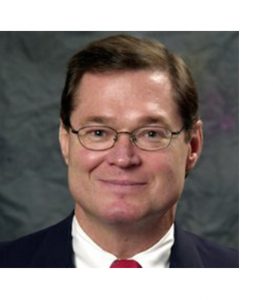 Leitung Ronald G. Tompkins, MD, ScD
und Sumner M. Redstone Professor of Surgery, Harvard Medical School Gründungsdirektor
Leitung Dr. Wenzhong Xiao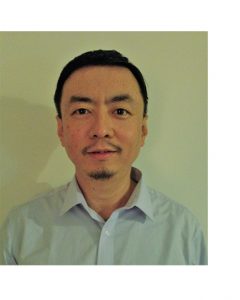 Assistenzprof. für Bioinformatik und Direktor des Entzündungen & Stoffwechsel – Rechenzentrums des Massachusetts General Hospital
2018 gründete OMF eine Partnerschaft mit Harvard-verbundenen Krankenhäusern, mit dem Massachusetts General Hospital (MGH), dem Brigham and Women's Hospital (BWH) und dem Beth Deaconess Medical Center (BIDMC).
Diese Forschungszusammenarbeit will klinische und grundlegende wissenschaftliche Studien führen, um die dynamischen biologischen Veränderungen zu charakterisieren, die während einer Veränderung der Symptombeschreibungen von ME / CFS Patienten auftauchen.
2019 gestartete Projekte umfassen:
BWHICPET Biorepositorische Plasma Proteomik und Metabolomik Studien
PASS/CAT Entwicklung eines Diagnose-Tools
Symposien Wissenschaft und Community
Für Informationen über unsere Projekte an der Harvard CRC besuchen Sie bitte unsere Website:
https://www.omf.ngo/collaborative-research-center-harvard/
---
Uppsala Universität, Schweden, kollaboratives Forschungszentrum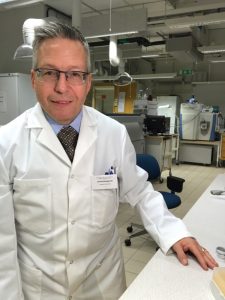 Leitung Jonas Bergquist, MD, PhD
Universitätsprofessor für Analytische Chemie und Neurochemie
2019 hat die OMF ein ME / CFS kollaboratives Forschungszentrum an der Uppsala Universität  gegründet und finanziert, unter der Leitung von Dr. Jonas Bergquist.
Dieses neue Zentrum konzentriert sich auf das Ziel einer molekularen Diagnose von ME / CFS mit dem Vorsatz einer auf empirische Belege gestützte Strategie für Interventionen.
Laufende Projekte umfassen:
Kynurenine Studien in ME / CFS
Autoimmunitätsaspekte von ME / CFS
Endokrine Hormonstörungen bei ME / CFS
Bitte besuchen Sie unsere Website für mehr Informationen zu Projekten der Uppsala CRC:
https://www.omf.ngo/collaborative-research-center-uppsala/
---
Wir sind stolz darauf, 2019 von Great Nonprofits anerkannt worden zu sein.
Wir haben eine Platinum Auszeichnung bekommen von Guide Star
für unsere Verpflichtung zu organisatorischer Transparenz.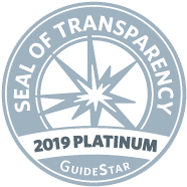 Wir freuen uns auf das Jahr 2020 mit Hoffnung für alle.
OMF bedankt sich bei Sabine für die Übersetzung.