Translations:

Nederlands

English

Français

Italiano

Português

Español

Svenska

עברית

Dansk
Følg ME/CFS forskernes samling rundt i verden
Vi er i en veldig travel og spennende tid. OMF-finansierte forskere møtes rundt i verden med andre eksperter for å fremme forskning. Vi er begeistret over å ha en så sterk tilstedeværelse på the Emerge Australia konferansen. Så fort rapporter, opptak og informasjon blir tilgjengelig vil vi fortsette å holde dere informert.
The Expert ME/CFS Clinician's Summit i Salt Lake City, Utah var en stor suksess. Jeg var begeistret over å møte med de ledende pasientomsorgsleverandørene i USA. Vi vil dele rapportene når de blir tilgjengelige.
Vi ser frem til det kommende NIH ME/CFS møtet i Bethesda, Maryland den 4. og 5. april, og å se mange av dere i person eller via Livestream. OMF sponser kaffepausene og lunsjene på lokalet, slik at alle deltakerne kan maksimere denne utmerkede nettverksmuligheten. NIH registrering er tilgjengelig her. Vi ser også frem til å se våre venner på liMEC14 i London i slutten av mai.
ME/CFS forsknings momentum vokser. Takk for at du deler vår visjon om å ende ME/CFS.
Med håp for alle,


Linda Tannenbaum
Founder & CEO/President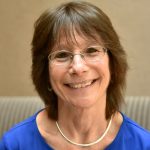 ---
OMF-finansierte Forskere Presentert på Emerge Australias Internasjonale ME/CFS Symposium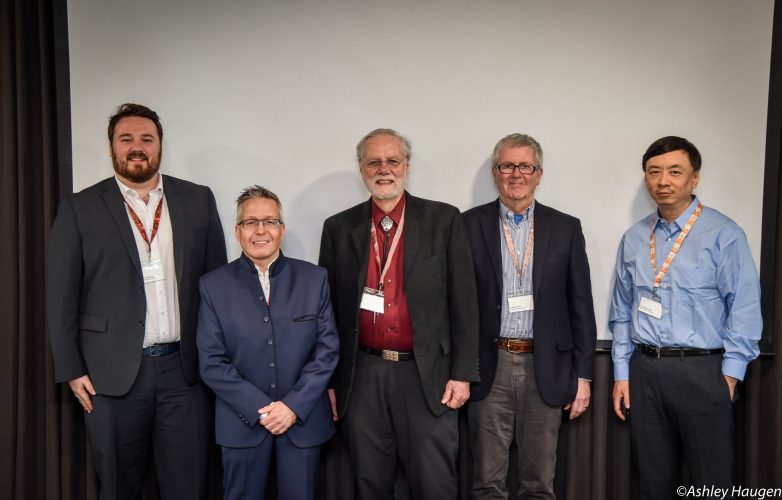 ---
Linda Tannenbaum Deltar på ME/CFS Expert Clinician Summit

---
Vitenskapsteam Møtes på Stanford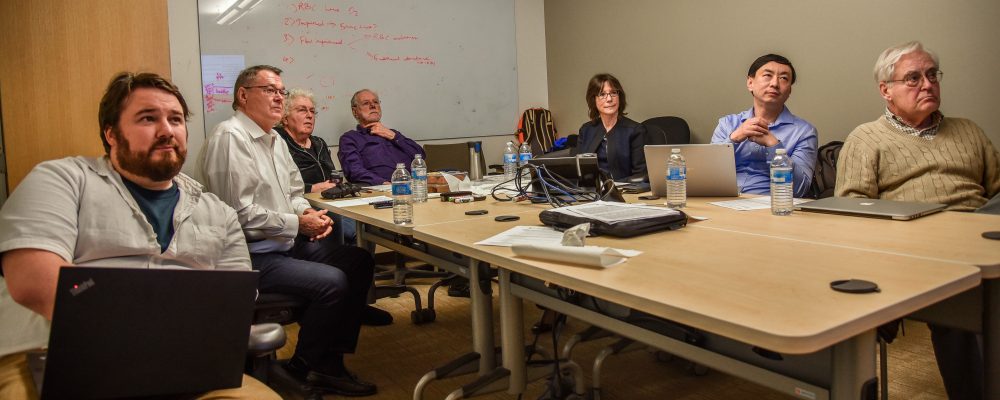 ---
OMF Støtter #IIMEC14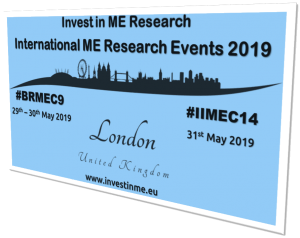 OMF kommer til å være arrangement sponsor på the Invest in ME Conferences (IiMEC) og videre styrke vårt støttende forhold. I tillegg har Invest in ME Research annonsert at Dr. Ron Davis og Dr. Ron Tompkins vil presentere på både the 2019 Colloquium og Konferanse for å dele oppdateringer om OMF-finansiert forskning.
Det 14. årlige Biomedical Research into ME Colloquium (BRMEC) vil bli holdt 28.-30.mai i London, etterfulgt av the International Invest in ME Conference den 31.mai. Linda Tannenbaum og andre medlemmer av vårt Scientific Advisory Board vil også delta. Registreringsinformasjon er tilgjengelig her. Hvis du deltar, pass på å komme innom OMF-bordet.
---
Ønsker Velkommen Nye Foundation Styremedlemmer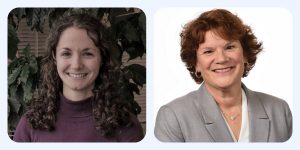 Vi vil ønske velkommen to nye medlemmer til vårt OMF styre: Katie Bach, Administrerende direktør av the Good Jobs Institute, et nonprofit (venstre), og Carol E. Jensen, Chief People Officer og Senior VP av Flatiron Health, et teknologi selskap (høyre). Sammen, bringer de et høyt nivå av strategisk ledelse og innsamlingserfaring, som kan hjelpe vårt team hos OMF med å nå målet om å levere håp og ledende forskning for å ende ME/CFS og andre komplekse kroniske sykdommer.
Vi spurte begge de nye styremedlemmene hvordan deres erfaringer kan hjelpe med å bidra til OMFs mål. Katie, som tidligere styrte global strategi for Starbucks, sa: «Basert på min bakgrunn i strategi og stategisk planlegging, håper jeg å hjelpe OMF å bygge det fundamentet det trenger for å dramatisk øke dens innsamling.»
Carol, på den andre siden, bringer erfaring innen markedsføring og menneskelige ressurser, som hun sa kan hjelpe organisasjonen å vokse strategisk for å få en større innvirkning. Før hun var ansvarlig for menneskelige ressurser hos Flatiron, var Carol CPO for Wawa, en ferskmat og næringsmiddelhandler med årlige salg for over 10 milliarder dollar og over 29,000 medarbeidere.
Vi takker begge de nye medlemmene for å bli med i styret, og ser frem til å skalere vår innsamling og våre fotspor med deres ekspertise og støtte.
Besøk vår nettside for å lese Katie og Carol sine fulle bioer og møte våre andre styremedlemmer.
---


OMF takker Beathe Lindseth for denne oversettelsen.