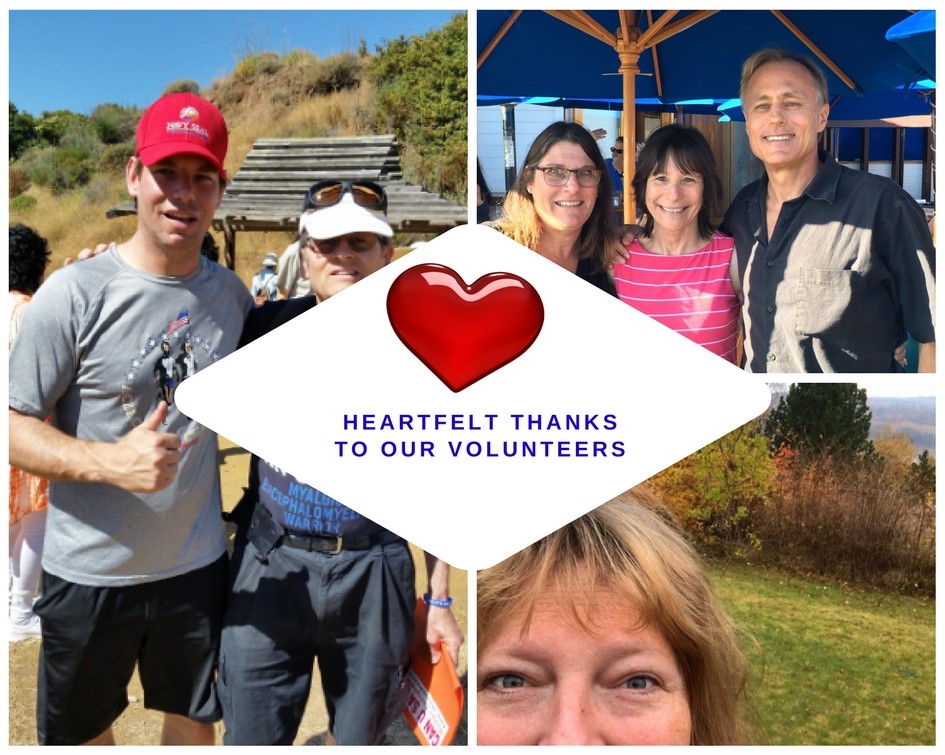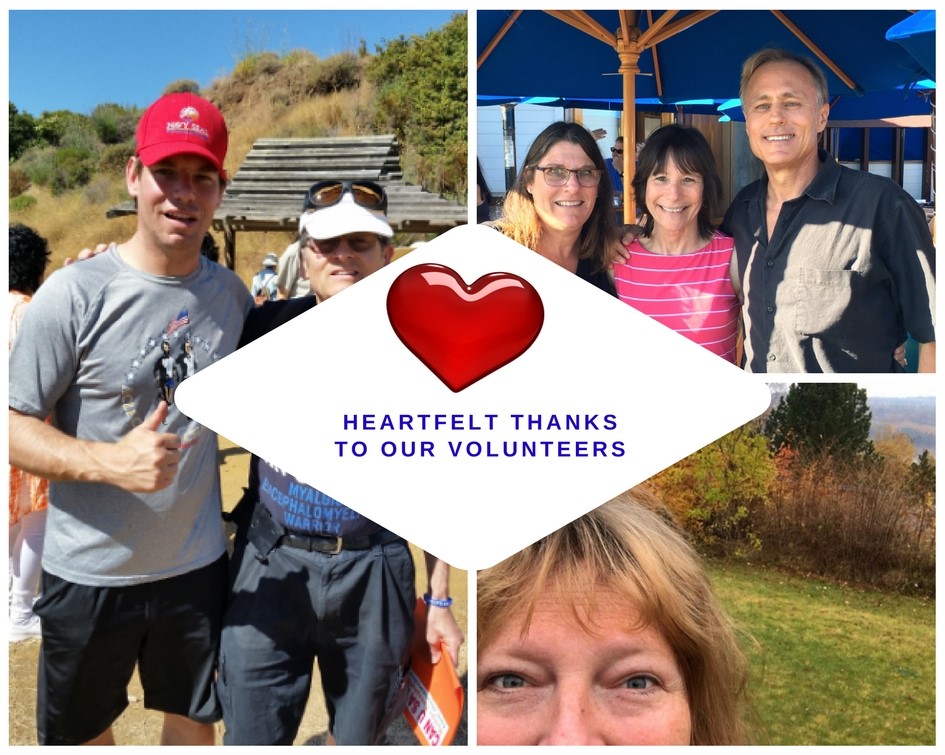 OMF volunteers contribute to our mission in many valuable ways.
Volunteers help with community building, education, outreach, website development and optimization, communications and so much more. Our volunteers provide direct support and have a tremendous impact. We are very grateful to the many people who donate their valuable time to help OMF grow and succeed. All of our volunteers share their pride in working to find a cure for ME/CFS and related chronic, complex diseases.
If you have an area of expertise you would like to share with OMF, we would love to hear from you. Please email us and let's begin exploring how you can help make OMF even stronger.
We are currently recruiting WordPress Specialists, Social Media Ambassadors, Translators .
We are honored to highlight some of the dedicated, invaluable individual volunteers who help us shine. Whether you are listed here or chose to remain anonymous with your volunteerism, the OMF family thanks you!
Mark Camenzind, California, USA – Mark Camenzind and his wife Dorothy have supported OMF since their son Tom–a happy, healthy, straight A Stanford Student in January 2014–got an unknown illness that ended up triggering a case of Severe M.E.  He is now bedridden, unable to talk, chew, tolerate any light or sound.  A very promising career for a wonderful person was derailed, hopes dashed.
"We are huge advocates to understand, better diagnose, and treat ME ("CFS") for both Tom and 17,000,000 approx worldwide.  OMF funded the crucial severe M.E. study.  We look forward to seeing the results and insights gained for these 20 patients. Linda Tannenbaum even visited our home to see Tom, showing her true compassion for patients with M.E.  We look forward to finding more funding for ME (CFS) R&D and then someday (soon!), effective treatments then cures for M.E.  One highlight this year was touring Prof Ron Davis Human Genome Technology Center at Stanford with my Congressional Rep Eric Swalwell.  He also signed letter to NIH director Francis Collins with total of 55 reps seeking NIH ME plan update.  We hope you can get to know your representative and help them also represent M.E. "
Mary Dimmock, Connecticut, USA – Mary retired from the pharmaceutical industry shortly after her son became ill with ME/CFS in 2010. Mary has put tremendous efforts into advocating for government support of research. She is the author of Thirty Years of Disdain, an in-depth analysis of the history—and lack of government response to—this disease over the last thirty years. Recently, Mary co-authored Estimating the disease burden of ME/CFS in the United States and its relation to research funding to highlight the magnitude of underfunding on this disease and to encourage NIH and the US government to increase research funding. Mary is leading OMF's Pediatric Education program.
Cecilia Ekhem, Sundsvall, Sweden – "I started to write short poems and publish them on Facebook and Instagram—simply called Ekhemmanet. People started to ask about purchasing my poetry–I decided to sell them for charity. I chose OMF as a recipient of sales because #EndME/CFS Project had just launched and the focus of OMF made me sure that this is the research that one day will give me back my health. I am so grateful to the OMF Family of researchers, patients and physicians—that are working for a better future."I started to write short poems and publish them on Facebook and Instagram—simply called Ekhemmanet. Now I have many followers and even try to write in English now and then.
Ryan Fugger, Canada – Ryan acquired CFS after a viral infection in 2001. Since then he has worked freelance and part-time as a math tutor, software developer, and currency system designer. He founded the Ripple decentralized payments project in 2004, and despite being unable to continue developing it for health reasons, he is lucky to have it carried on by some very talented people. Ryan is happy to be able to support the amazing work at OMF by helping to keep the website running smoothly. He considers it excellent use of his limited energy!
Kammie Furman, California, USA – "My interest in volunteering with OMF came from my strong passion in helping others. OMF is a wonderful organization for which I am so grateful to be a part of."
Ben Howell, London, UK – "Growing up in the UK, I was a University Fitness Manager and Natural bodybuilder before becoming ill with ME/CFS in 2011. Having been interested in ME/CFS research since becoming ill, OMF caught my attention in 2015. Since having learned more about OMF and the extraordinary team involved, I have become a correspondent for them on the Phoenix Rising Forums.
I love volunteering because I truly believe in OMF's vision, research and future plans and am always excited to inform other patients of the progress they are making! I am so grateful for OMF, and to be a small part of the team!"
Sloka Iyengar, New York, USA – Although Sloka loves the intellectual challenge that basic research offers, she would like to be involved in the community in a more direct way. Her goal is to use the scientific knowledge for societal benefit. Working on scientific projects invariably requires the cultivation of a number of skills such as writing, presentation and organization that she hopes will be transferable to her community service work. Over the years, Sloka has been routinely involved in community service.
Priyanka, California, USA – "I personally think the research that OMF is funding will not only open new doors within the realm of science, but it will also help bring to light a set of extremely under-researched illnesses. With first-hand experience as a patient, I can attest to how frustrating it is to not fully understand my own illness. I continuously ask myself, 'How did I get this illness?', 'What causes my symptoms to get worse?', and 'What treatment will work best for me?' OMF is on the way to answering all those questions and more."
Corporate Partners
or