3rd Annual Community Symposium on the Molecular Basis of ME/CFS at Stanford University
sponsored by Open Medicine Foundation (OMF)
Saturday, September 7th, 2019
at Paul Brest Hall, Stanford University

A unique and up-close opportunity to learn from and interact with world-class scientists.
Scientists attending the three-day Working Group Meeting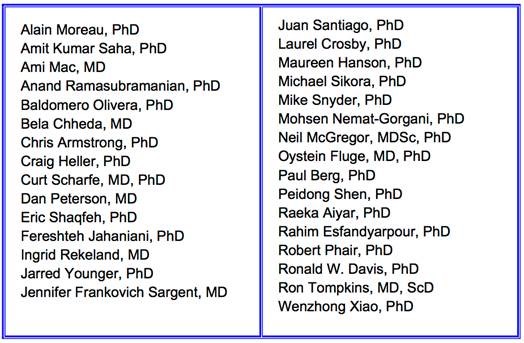 (List as of August 6, 2019)
Where:
PAUL BREST HALL
Stanford University
555 Salvatierra Walk
Palo Alto, CA
When:
Saturday, September 7th, 2019
Schedule:
Registration: 8:00 AM PT
Symposium:  9:00 AM – 5:00 PM PT
Reception to follow
Cost:
$40 per person for patients and caregivers
$100 per person for researchers and doctors
Registration includes program, breakfast, lunch, and reception.
The registration fee represents the fair market value and is not tax-deductible.
Reserve your space by August 26, 2019.