Translations:

Nederlands

Français

Deutsch

Italiano

Norsk bokmål

Português

Español

Svenska

Dansk
Save the Date – Third Annual Community Symposium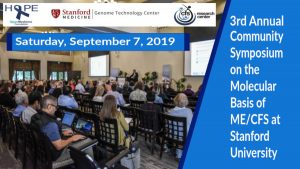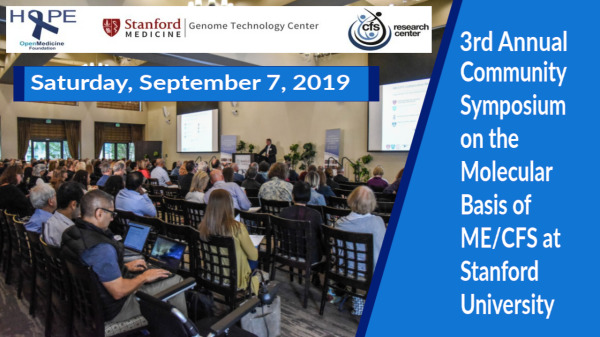 Saturday, September 7, 2019
3rd Annual Community Symposium on the Molecular Basis of ME/CFS at Stanford University
Come hear from our amazing team in person!
A unique and up-close opportunity to learn from and interact with these world-class scientists.
Support open and collaborative research. 
Become a Symposium Sponsor. 
Contact us for more information.
The conference will once again be available on free Livestream for those unable to attend.
The Symposium will be facilitated in English only.